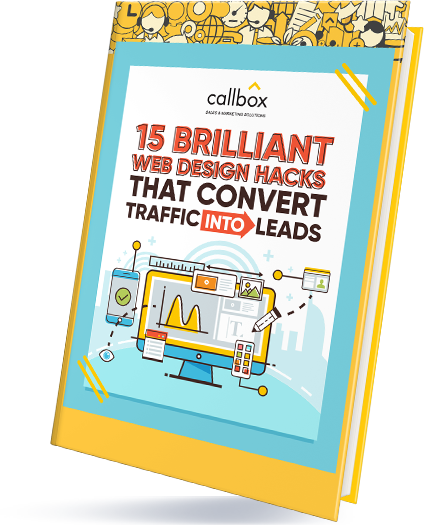 Here's a present for you!
Subscribe to our newsletter and you get
15 Brilliant Web Design Hacks That Convert Traffic into Leads for FREE
The secret to consistently turn web traffic into leads is to find the right balance between content and design. In this eBook, we'll focus on the latter and check out fifteen (15) proven web design ideas you can quickly put into use to move more visitors of your website and landing pages into the next stage of your funnel.
The best practices we'll go over in this guide cover five (5) key areas of your website's look and feel that you need to carefully tweak to transform it into an effective lead generation tool:
Overall design/layout

Text

Images and graphics

Calls-to-action (CTAs)

Lead capture forms
Sign-up for our newsletter, The Savvy Marketer, to get this ebook delivered to your inbox for free!

SUBSCRIBE NOW AND GET YOUR FREE EBOOK