Exceed your growth and revenue targets.
What you get when you sign up for our Lead Generation Service:
Account Manager, Dedicated Sales Rep, Email & Social Marketing Specialist, Research & Data Analyst, Quality Analyst
Get the benefits of an All-in-One Marketing Package – Voice, Email, Social Media, Web and Mobile Marketing
Take advantage of access to over 50 million prospects from the US, UK, Australia, Asia, and more
Managed Marketing Automation
Never again miss an opportunity to sell as we nurture all leads for you until they are ready to engage
Keep your data up-to-date and your marketing campaigns relevant with fresh, phone-verified data
Get ready to close the deals because we're sending warm, qualified leads and appointments your way!
How We Help Businesses Succeed
Sales leads abound, if you know where to look for them. We do.
We make sure to reach out to your potential customers on every marketing channel, leaving no room for lost opportunities.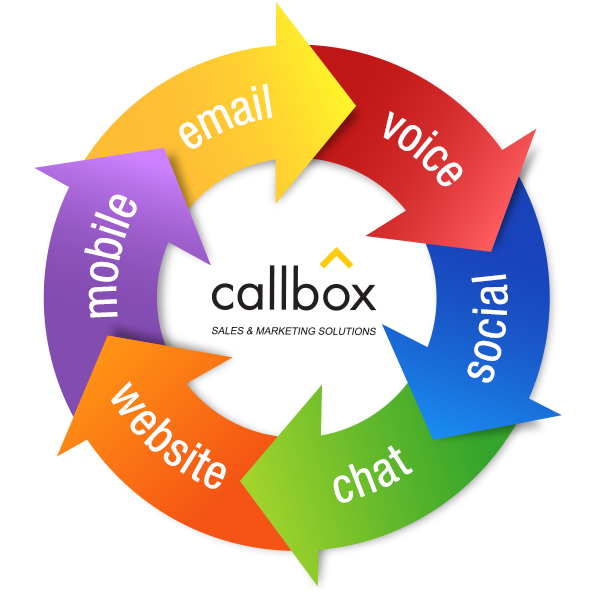 1
EMAIL 
1. Send Email Blasts
2. Send Event-triggered Emails
2
VOICE
1. Call Opens From Intro Email
2. Call Opens From Follow-up Email
3
MOBILE
1. Send SMS Notifications
4
SOCIAL
1. Invite to Connect
2. Send Follow-Up Email
5
WEBSITE
1. Display Banner Ads to Target Prospects
2. Identify Prospects that Visit Your Website
3. Follow-Up Prospects via Call & Email
Create and Promote Landing Page with Contact Form
6
CHAT
1. 24/7 Sales Chat Support
2. Forward Qualified Leads
3. Follow-Up Warm Prospects via Call & Email
Manage leads. Monitor campaigns. Nurture relationships.
Get your marketing running on all gears.
Callbox Pipeline is our complete lead management platform
that powers your lead generation program.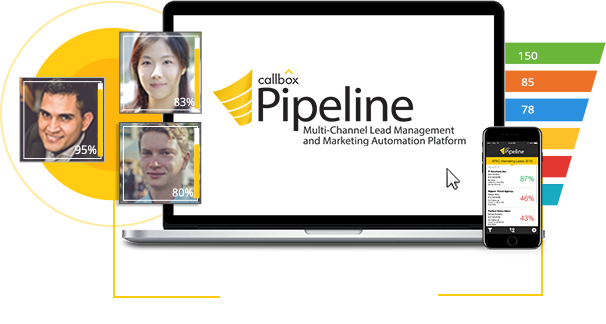 1
How WE use Callbox Pipeline to ensure
YOUR lead generation program is a success:
1. Building and Preparing Your List
2. Running your Lead Generation Program
2
How YOU can use Callbox Pipeline to
reach your sales targets:
1. For Lead Generation & Follow-up
2. For Campaign Reports & Updates





















BOOK A FREE CONSULTATION.
Busy schedule? Tell us when you're free.
Schedule your consultation times.
You can suggest up to 3:


Availability for Monday,
| | |
| --- | --- |
| 10:00 AM | 02:00 PM |
| 10:30 AM | 02:30 PM |
| 11:00 AM | 03:00 PM |
| 11:30 AM | 03:30 PM |
| 12:00 PM | 04:00 PM |
| 12:30 PM | 04:30 PM |
| 01:00 PM | |
* We will handle your contact details in line with our Privacy Policy