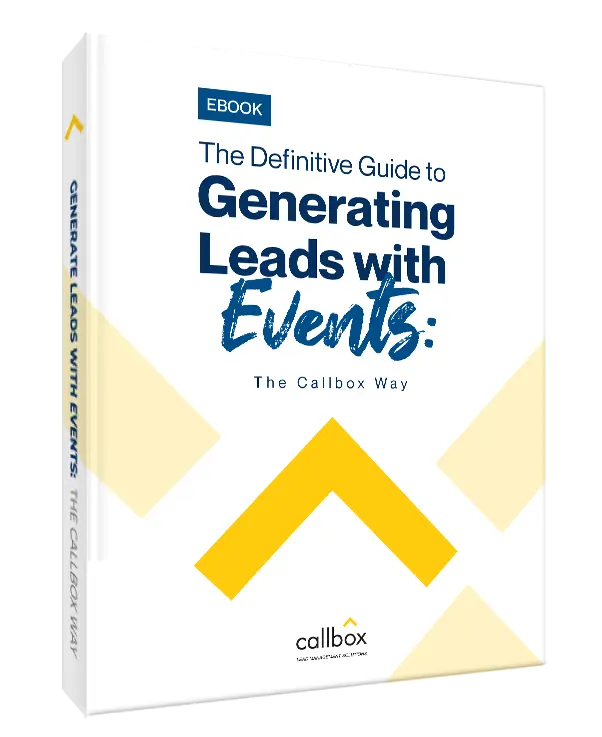 Download our free ebook:
A Definitive Guide to Generating Leads with Events: The Callbox Way
Your event's success depends on one crucial factor: the number of attendees. This journey begins with effective lead generation, and to establish a genuine and lasting connection with your target audience and amplify your event's success, you must first capture their interest. But how hard can it be?
This invaluable resource equips you with the knowledge and strategies to create campaigns that consistently generate top-notch leads. With the insights in this eBook, you'll have the tools to make smart decisions and significantly improve your event management skills.
Here are the major takeaways you'll earn:
Events still matter in B2B marketing, even in the digital era, especially in APAC.

Different event types offer unique audience connections.

Personal connections and immersive experiences boost attendee engagement.

A complete event marketing approach, from planning to follow-up, is vital for success.
Enhance your event lead generation with this free guide! Access templates and best practices for game-changing events. Secure your free copy now and start hosting exceptional events right now!
Download our ebook for free!
Get your copy:
Fill up the form below and you'll receive an email with the link to the eBook.