There has been a rise on some B2B strategies, techniques and tools that have become even more popular over the years. From digital, mobile, social, marketing technology and content marketing. These trends will continue to develop together with the new trends that are probably going to be known in 2017.
2017 is finally here, so what trends will continue to spur in the world of marketing in 2017? Here's a list of some B2B marketing trends to watch out for this year.
A customer-focused way to deal with everything
In today's B2B world, buyers are more influenced by other customer's experience and are expecting similar experience upon using our product or service.
According to Walker Information's Customers 2020, buyers who considers customer experience will continue to increase in 3 years. Companies must adapt to customer's expectations in order not to fail.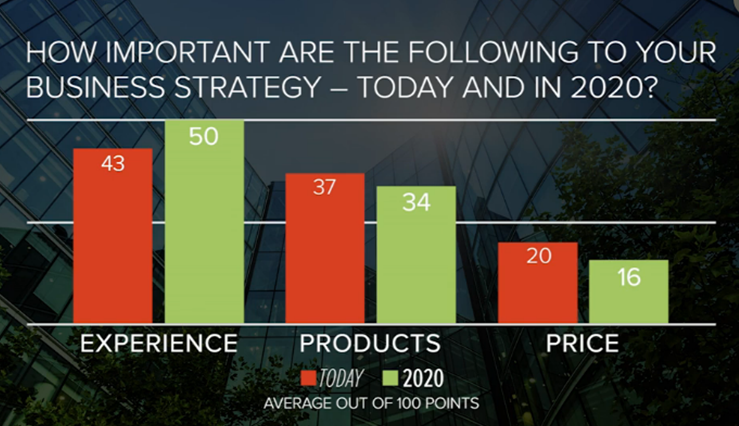 More and more customers put emphasis on the quality of experience a company delivers and provide than the product itself. Buyers think about the price of a product to be the least priority when looking to purchase a product.
Social Marketing – More Videos and Live Streaming
Video will continue to play an important role in B2B marketing in 2017 and in the coming years. With social media networks such as Facebook, Instagram, Twitter and Youtube having live streaming features provide B2B marketers an opportunity to create and deliver a message to their prospective customers. At the same time engaging with them will help buyers in their decision to purchase a product or service.
No wonder more and more B2B firms produce more videos because of its strong positive impact in the decision making of a potential buyer.
Hubspot conducted a study about The Future of Content Marketing: How people are changing the way they read, interact and engage with content and found out that most people pay close attention to videos than a simple text. In fact, 45% of their survey respondents watch an hour or more of video content on Facebook and YouTube a week. Here's a great article to Turn Your Social Followers Into Qualified Leads.
---
45% of their survey respondents watch an hour or more of video content on Facebook and YouTube a week tweet!
Mature and Evolving Content Marketing Scheme
Based on the latest B2B content marketing trends, statistics and insights by circlestudio.com, 88% of marketers mentioned that content marketing is still important in a marketing program. And 70% of B2B marketers are planning to deliver more quality content this year compared to last year regardless of the size of the company and the level of it's effectiveness. Here's the Dummies Guide for Content Marketing
---
70% of B2B marketers are planning to deliver more quality content this year compared to last year tweet!
Account-based Marketing
This year, Account-based marketing (ABM) will still continue to be a hot topic. More B2B companies with long sales cycle would consider ABM as a more effective way to generate new business for them because it is focused on targeting specific decision makers and prospects.
Research shows that utilizing ABM will result into 285% higher close rate for targeted Enterprise accounts, and 166% higher close rate for mid-market accounts. Proving more firms to consider ABM strategic approach this year.
Multi-touch Marketing
Many B2B companies used to believe that marketing is just a support service when it comes to sales. However, for the past few years, multi-touch marketing has been considered a good source of leads for every business. Knowing where your prospects are and letting them know of your company through multi channel approach such as voice, email, social, web and mobile are proven ways to increases sales and continues to become a revenue generator of many B2B firms.
Case Sttudy: Multi-Channel Marketing & Marketing Automation: Partnering for 33% Sales Increase in Sydney IP Services
Mobile Marketing
Most consumers nowadays use smartphones not just when searching for products but with almost everything. And many business owners rely on their mobile devices to check their emails and research for solutions on the go. So B2B marketers must make sure the contents on their website is mobile optimized for all mobile devices.
There are lots of other B2B marketing trends that will surely become even more popular in 2017 and a bundle of crazy fads as well. Whatever marketing trends you may use for your business, never hesitate to evolve on what's new and learn the next "best practices" that can help improve your business endeavors.