Grab and go, that's the latest technology in retail shopping inside Amazon Go. It's a cashier-free convenience store that lets shoppers pick the items they need without the hassle of waiting on checkout lines and just leave without paying any cash. However, no one leaves without getting charged: customers need to download the app which would serve as their payment and receipt passport for the groceries, while cameras and sensors are spread all over the place to track shoppers' activities and the items they pick up or put down. Amazon calls it "Just Walk Out" technology.
Amazon Go is just one of the many realized innovations in technology that was previously predicted along with driverless cars. But that's not all that technology can offer and the path of innovative and creative minds and hands does not stop here. Below are 2018 tech predictions from industry leaders as released by Huffpost.
Mona De Frawi, CEO and Founder of Radvision predicts that:
There will be a surprising growth from more venture-backed companies.
---
Michelle Ufford, Manager, Data Engineering of Netflix declared that:
Big data will continue to mature at a blazing pace, and reliability will become an area of focus.
---
While Lily Chang, Vice President, Strategic Transformation of JV, VMware shared that:
2018 will drive the era of "clouds everywhere", which will impact every generation, every walk of life, across all society.
---
Sudha Mahajan, eBay's Director of Product Management told:
In 2018, the connected internet will see explosive growth (from pure mobile internet) with more devices entering your home. This includes industries like Fintech, Entertainment, Communication, and Gaming.
Related: Fintech Growth Report: Why You Should Invest in Australia in 2018
The predictions are stirring much excitement among tech savvies but are these coherent to the current state of IT? Let's do a reality check.
Spiceworks reported that:
Most companies will be boosting IT budgets in the next 12 months. 44% expect an increase in their budget while 43% sees no change and only 11% anticipate a decrease. As 60% of the respondents in the survey expect their corporate earnings to increase. Also, more than 60% of companies with more than 500 employees anticipate an increase in IT staff while large businesses with 5000+ employees will hire more IT pros.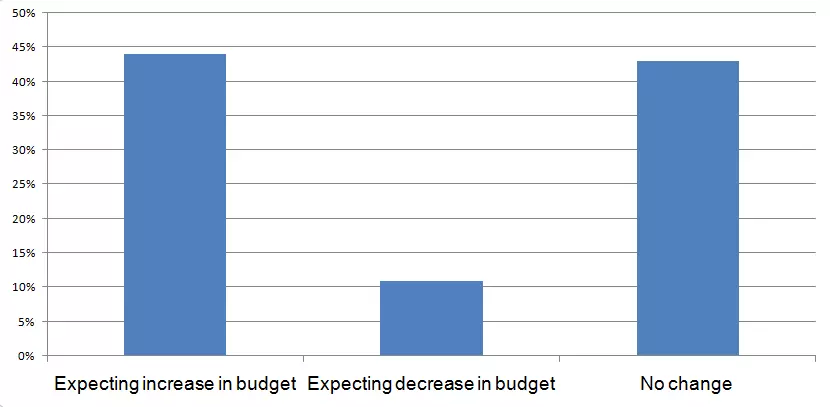 Related: Cutting Marketing Spend: When It Works (and When it Doesn't) [INFOGRAPHIC]
Companies' budget will be distributed as follows: 31% on hardware, 26% on software, 21% on hosted and cloud services while 15% on managed services.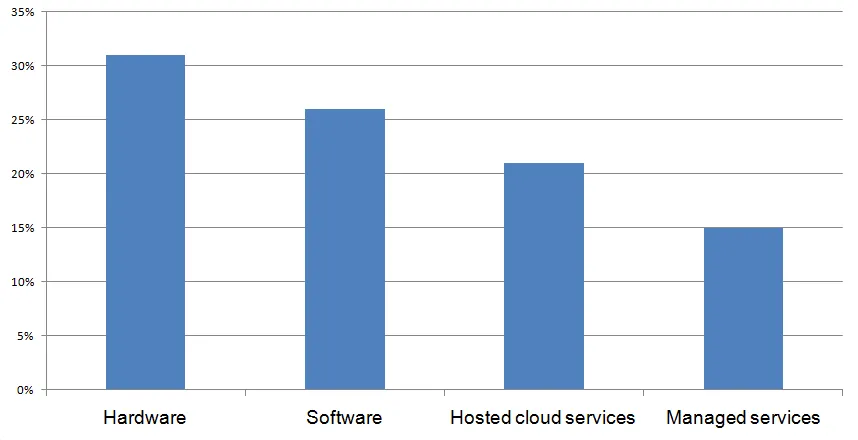 End-of-life growth/additional needs (followed by upgrade/refresh cycles) are the strongest forces that drive IT buyers to spend on new technologies.

GDPR (General Data Regulation Protection) is a program that will protect the privacy and personal data of the EU residents, affecting on May 2018. Most companies allocate GDPR budget on workloads supported by cloud infrastructure: collaborations/communications (42%), backup/disaster recovery (41%) and productivity apps (29%)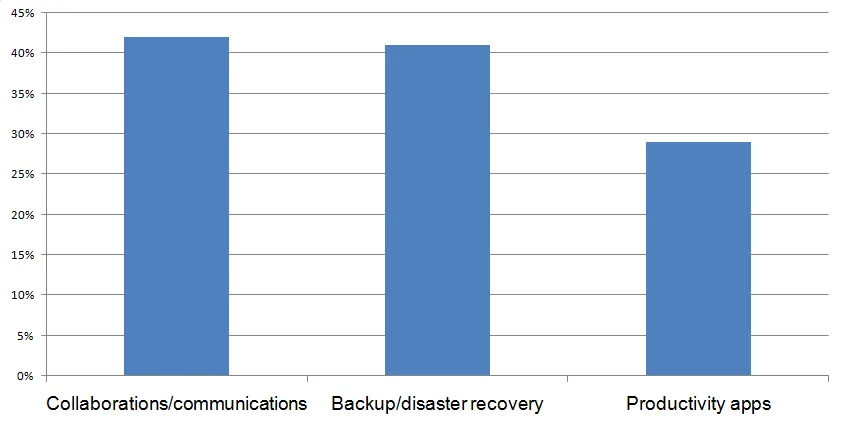 The Amazon Go cashierless store may be a milestone in the IT industry but still faces many challenges pertaining to operational glitches. And as to whether they would go full blast this year or not is still to be predicted.