From having an interesting subject to creating unique and informative content for your subscribers, email marketing is very crucial for the success of your business.
There are different ways to become effective in your email marketing strategies and eventually convert leads into sales. Here are the 7 email marketing strategy that help us get more leads and sales.
#1.

Less is More

Some email marketers are still hoping for people to read the entire message. The truth is, they don't – they scan. They only look for something interesting in the email. So design your email for clicking and not for reading. When it comes to email, less scrolling is better.
#2.

Make simple and easy to signup forms

Email signup forms can be a bit confusing to some customers. CTAs, too many to fill up forms and images of your product with many options can lead to lower click through rate and fewer sales.

A good sign up form must have:
A working email

Name of username

1 CTA (Call to Action)
#3.

Understand Your Target Market

Knowing who your audiences are will help you gather more subscribers that will help you achieve your goals.

There are 3 types of customers:
The regular customers are loyal and long term customers.
The new customers are first time customers of your business.
The readers are blog subscribers. They're not considered customers yet but shows interest in your product or service.
Related: Better Leads? Two Words: Customer Segmentation
#4.

Make Short and Catchy Subject Line

People nowadays open and read their emails on mobile. They decide to open an email based on the subject line alone and those that are too long are usually cut off.

What to do? When creating a subject line, think about the words that matter and eliminate those that matter less.

Here's How to Get Your Email List Geared Up for 2017
#5.

Create a Sense of Urgency

In email marketing, creating a sense of urgency is powerful because it provoke readers to respond and act quickly to CTAs (Call to Action). This will help make increase your conversion rate.

For example, you can create a limited offer wherein users were given a limited time to take advantage of your offer and purchase quicker.
#6.

Follow up triggers

Persistence pays off. Instead of just sending one email, send subsequent emails depending on the response of the customer.
Customers who opened and replied to the email

Customers who failed to open the email

Customers who opened but didn't respond to the email

Customers who wishes to unsubscribe
TIP: Make email more personal based on the audience's response. Also, make sure to send few days after the previous email.
Related: Re-engage with Warm Prospects Who Have Gone Cold
#7.

Utilize popup email forms

Popups can be annoying but it can help grow your list by up to 70-80%.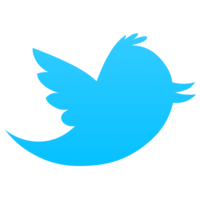 Visitors can be converted to subscribers once they've landed on your website. Just make sure your popup form is simple with strong CTA (Call to Action) to capture the attention of your visitors quickly.
If you're looking to close more sales, learn to make your email marketing smarter. Use these proven email marketing secrets for your business.