As a marketer, your goal is to be where your target audience is, engage with them and convert them into loyal customers to help bring in revenue for your business. Multi-channel marketing, when done right, can help you reach these goals.
Benefits of Multi-Channel Marketing
Using different channels enables you to reach a wider audience and boost brand awareness to potential customers.

It lets you determine which channels your prospects are using to engage and communicate with them effectively.

Multi-channel marketing campaign provides measurable results that let you focus on a targeted audience in the long run.

Create one message through content marketing and distribute it using different channels.

Interact and engage with your prospects more often.
You may even convert warm prospects who have gone cold so engage with them as much as possible. Get your brand name 
How to use these benefits to your advantage?
Create a personalized but clear message
It is best to personalize your message depending on your audience. However, you must have one, clear message about your company and what you do to build credibility for your brand.
Related: Sales Tips: Interesting Facts About How to Gain Prospect's Trust
Integrate all channels
Link every channel of your multi-channel marketing campaign to make sharing of your message easy and reach a wider audience. For example, adding a social media button on your blog posts lets you reach a new set of audiences such as their friends or followers.
Measure results
Find out what channels are working and what's not. It is important to know if your marketing strategy is working and adjust or stop if it's not working and focus all of your marketing efforts to channels that drive ROI to business.
 Related: Why Should Live Chat be Part of your Multi-Channel Strategy?
Ask testimonials from loyal customers and share it on all channels.
Happy customers would love to provide his thoughts on a product and share it on social media or comment on a blog post. You can share this on your social media page and tag or mention your customer to reach a wider audience and increase the credibility of your brand.
On Linkedin:

Our testimonials were displayed on our homepage, below our home page slider. We believe that the way to converting traffic to leads is the strategic positioning of CTAs and I think, Callbox is winning at that.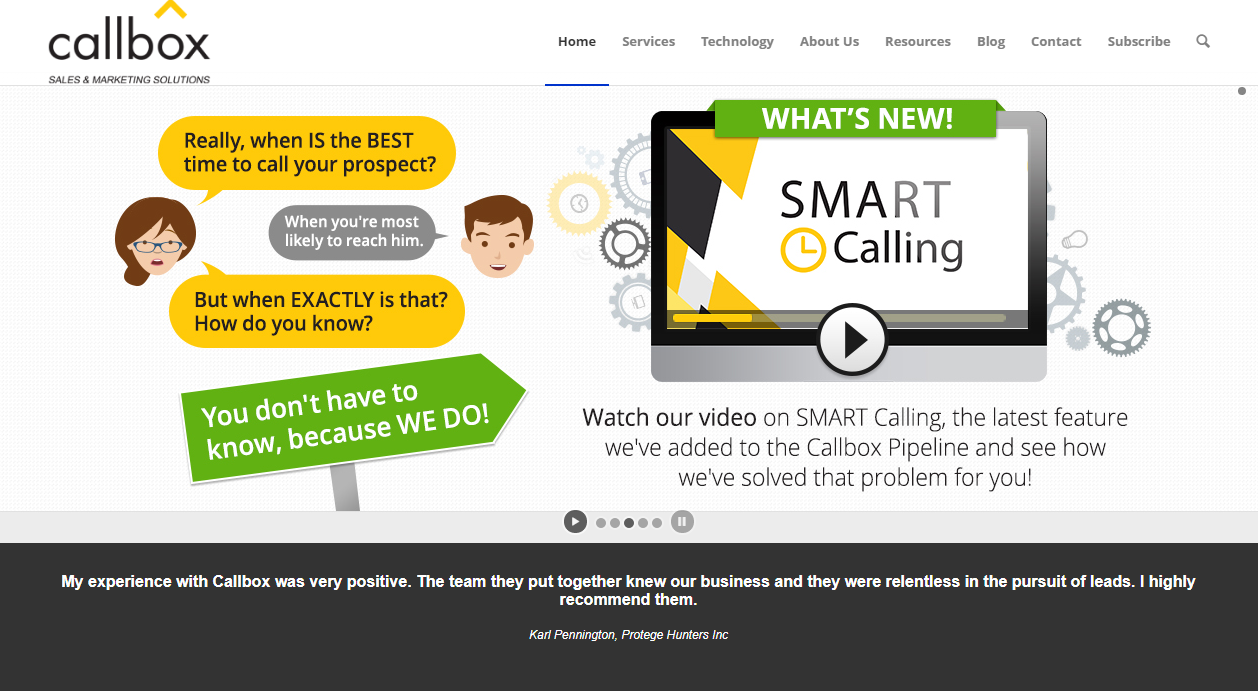 Speaking of which, here's our FREE ebook revealing web design hacks you could implement to convert more website visitors into customers.
The multi-channel marketing campaign has a lot of benefits for your business. You just have to learn how to use it to your advantage. Make sure every channel in your marketing campaign has an activity, communicates effectively with your prospects in order to get the result you want and convert them into actual customers.