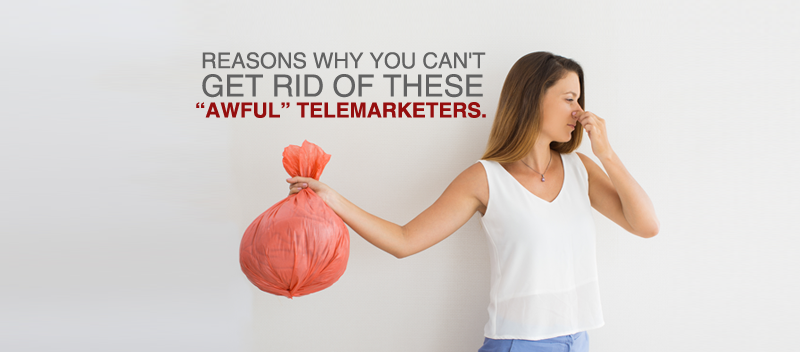 Are you tired of telemarketers calling you every single day?
Whether you like it or not, telemarketers will continue to call you even if you say, "I'm not interested" or you repeatedly hang up on every call.
In fact, "I'm not interested", "No, thank you." and Hang up are common responses telemarketers get from their prospects. So don't expect them to leave you the minute you say, "No!".
Related: Rethinking Telemarketing and Its Spammy Reputation
Here are the 2 main reasons why you can't get rid of these "awful" telemarketers.
#1

Prospects NEVER listen.

Most prospects think telemarketers don't listen. Well, in fact, they are the one that is not listening. I've been a salesperson for more than 10 years. Whenever I encounter a prospect who keeps on telling me he's not interested even before I started telling him why I called, is considered a good prospect to me. Why? It could be that the prospect is busy or in the middle of something so he doesn't have time to talk right now. What I'll do is take note of this prospect and set a reminder to call him after a week or so to check if he's available to talk.

What you can do?

Let telemarketers talk. Find out what they are offering and see if it can be beneficial for your company. Once you do and found out you don't need their services, then tell it to them.

Related: The Top 3 Communication Advices Every Australian Telemarketer Should Need
#2

Prospects fail to provide the reason why he's not interested.

As a salesperson, I don't want to waste my time calling a prospect if I know there's no opportunity for me to do business with them. So if I called and you told me, "no", then immediately end the call, you'll probably hear from me again, soon.

What you can do?

Tell the telemarketer why you're not interested. Whether you are already using that product or you have a provider or consultant. Let them know, so they'll understand why you don't want them to call you again.

Related: Knowing the Different Buying Signals Will Make You A Better Salesperson
#3

Don't just hang up.

Salespeople are professionals. They undergo months of training to perform their job well. Not to mention they called and ask to speak with you in a professional way. They deserve to be treated professionally.

What you can do?

Act professional and treat they right. You'll see they'll treat you better than you expect.

Related: Telemarketing 101 in Australia: Maintaining Pleasantness throughout the Call

So listen up! The next time a telemarketer calls you, give them at least 5 minutes of your time. Hear them out and let them know whether there's an opportunity or not. When they found out you don't need their product or services, they won't bother calling you again.

Read more Sales and Marketing, sign up for The Savvy Marketer

Learn more about how we generate leads for Businesses in Australia!

Dial +61 2 9037 2248

Grab a copy of our FREE EBOOK, The Ultimate Lead Generation Kit Ebook! Updated with links to the best and latest techniques that will help generate quality sales leads for your business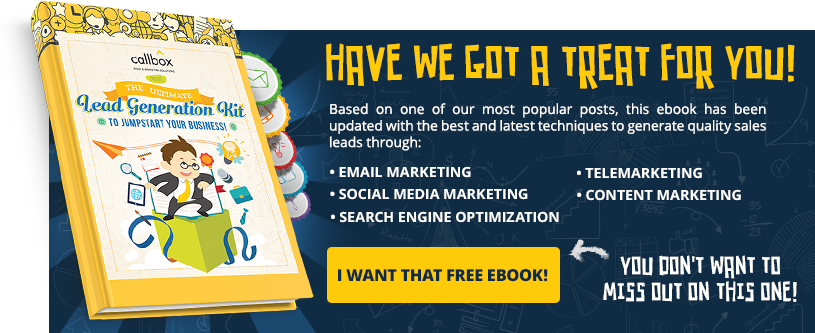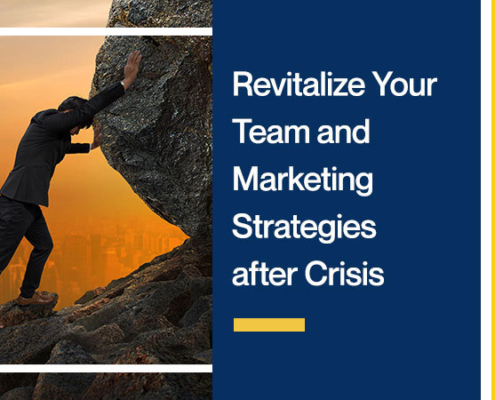 https://www.callboxinc.com.au/wp-content/uploads/2020/08/Revitalize-Your-Team-and-Marketing-Strategies-after-Crisis.jpg
450
800
Dara Lin
https://www.callboxinc.com.au/wp-content/uploads/2019/01/callbox-logo.png
Dara Lin
2020-08-05 09:11:40
2020-08-05 09:11:40
Revitalize Your Team and Marketing Strategies after Crisis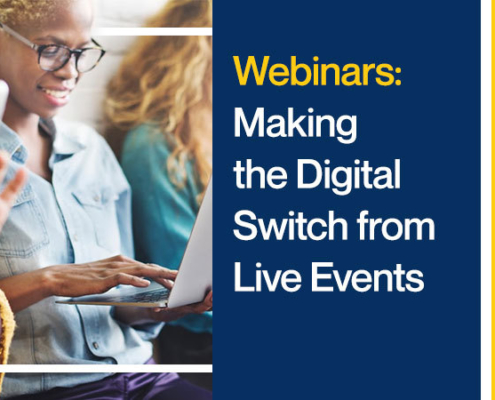 https://www.callboxinc.com.au/wp-content/uploads/2020/04/Making-the-Digital-Switch-from-Live-Events.jpg
450
800
Dara Lin
https://www.callboxinc.com.au/wp-content/uploads/2019/01/callbox-logo.png
Dara Lin
2020-04-08 08:00:41
2020-04-12 16:45:07
Webinars: Making the Digital Switch from Live Events
https://www.callboxinc.com.au/wp-content/uploads/2017/12/Reasons_why_you_can_t_get_rid_of_these_awful_telemarketers.png
352
800
Dara Lin
https://www.callboxinc.com.au/wp-content/uploads/2019/01/callbox-logo.png
Dara Lin
2017-12-22 03:38:15
2020-09-15 09:03:16
Reasons Why You Can't Get Rid of These "awful" Telemarketers