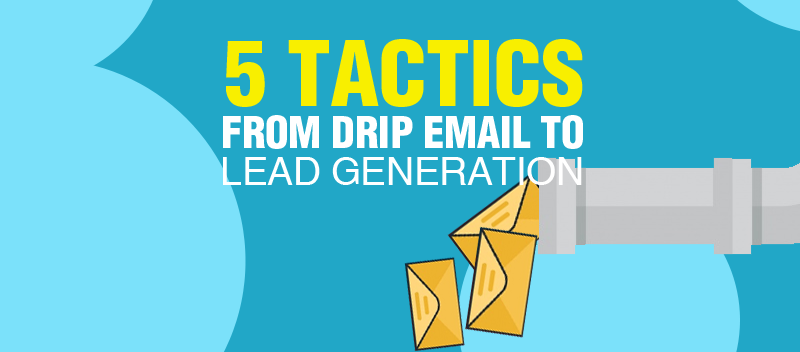 The sad truth in inbound lead generation is, only 20% of the visitors to your website are converting. But if you want the remaining 80% to revisit your website in order to get a chance to present your offer again, then you should consider retargeting.
Related: Ever thought of following up Inbound Leads via Outbound Marketing?
What is retargeting?
Retargeting or remarketing, as referred by Google, helps build awareness for your brand, drive clicks to your website and convert visitors into prospects. For example, 5% of window shoppers were converted on their first visit to your website. Retargeting will keep track and bring back the remaining 95% of these visitors by displaying your retargeting ads when they search online and visit other sites.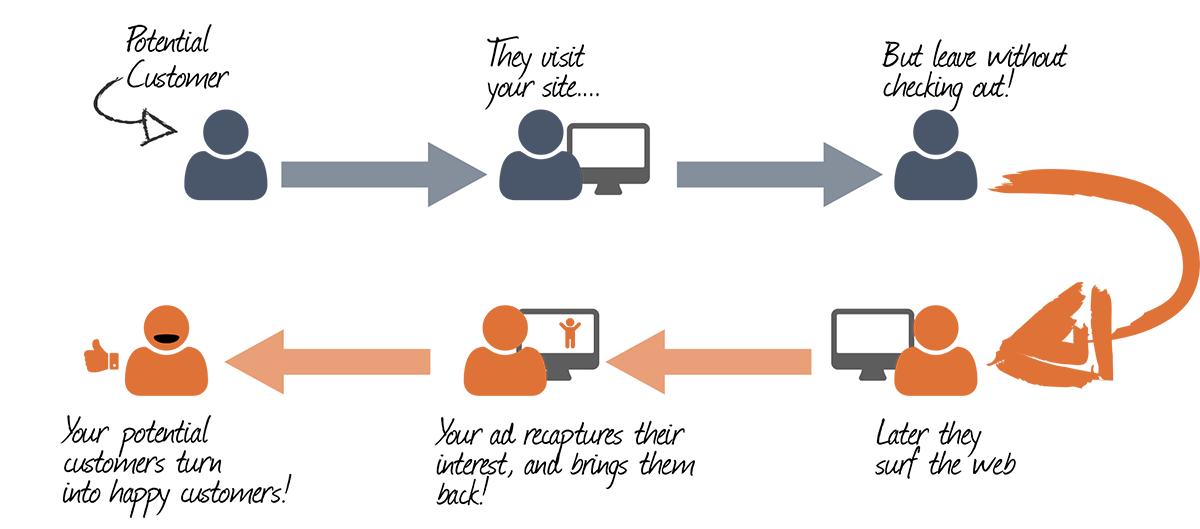 (Image credit: Retargeter)
Retargeting can be done in multiple channels such as email, online advertising, and paid search.
Related: Top 3 Benefits of Multi-Channel Marketing Every CEO Must Know
Here are 5 retargeting tactics from drip email to lead generation according to David Kirkpatrick, Senior Reporter at MarketingSherpa.com
#1 Lead nurturing and drip email campaigns are retargeting
In order to nurture your leads and convert them into sales, you need to have a content with relevant information that your prospects are looking for. You can create a retargeting flow that matches with your lead nurturing campaign. For example, a lead nurturing campaign that is based on a specific trigger event that encourages your prospects to engage with your content or email campaign.
With this tactics, prospects were able to provide their email addresses – ebook subscription or daily subscription to your content.
Related: Don't Just Blast Cold Email Pitches, Nurture and Win Customers [VIDEO]
#2 Generate "soft" leads through retargeting
This retargeting tactic is used to reach out to prospects who failed to provide for their email address because they didn't sign up for our ebook or newsletter that haven't even provided an email address.
This tactic allows you to retarget these prospects by placing a tracking cookie or a tag on a web page with banner ads on other sites or paid search.
#3 Tie your retargeting program to the sales funnel
Retargeting is focused on the behavior of your prospects. The banner ads where you lead your visitors to different pages in your conversion funnel should have relevant message that your prospects want based on where they are right now in their buying cycle.
Related: Understanding the B2B Buyer: 4 Rationales of a Purchase Decision Part 1 | Part 2
#4 Tie retargeting ads and email to specific actions
This tactic is focused on retargeting website visitors based on the actions they take on your retargeting message that has links to a video or the service page of your website.
Related: 10 Stats That Prove Marketing Automation can Generate Leads [VIDEO]
#5 Organize your ad retargeting campaigns with a spreadsheet
The only issue with retargeting ad campaigns is that your prospects can see your ads on multiple sites they are and will visit. Having a spreadsheet to keep track of your ad retargeting campaign will help you make sure your prospects won't feel they are being stalked by your ads.
If you are getting high traffic to your site but not converting much, then you should consider having a retargeting campaign. With these 5 tactics, you'll start running a campaign with results that are looking good.
Sign up for The Savvy Marketer
and get more Australia B2B Marketing Tips & Strategies
Dial +61 2 9037 2248
Grab a copy of our FREE EBOOK, The Ultimate Lead Generation Kit Ebook! Updated with links to the best and latest techniques that will help generate quality sales leads for your business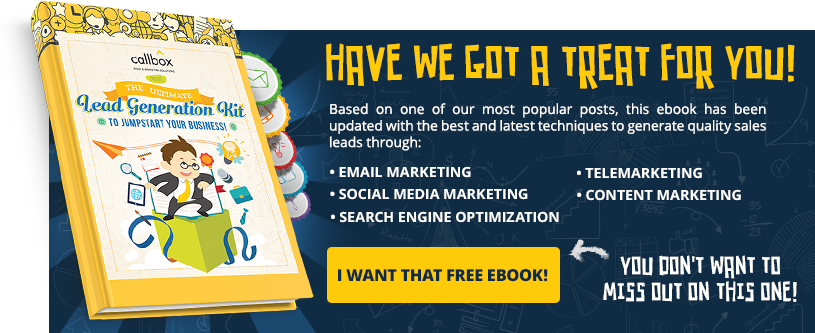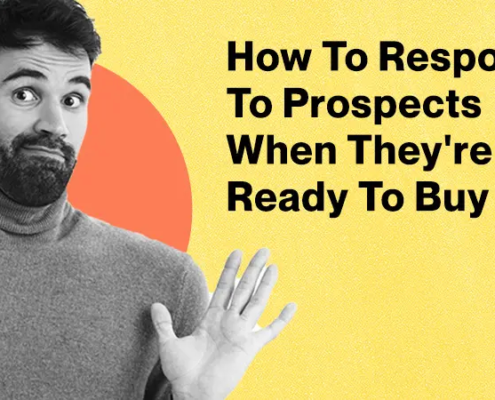 https://www.callboxinc.com.au/wp-content/uploads/2021/11/How-To-Respond-To-Prospects-When-Theyre-Not-Ready-To-Buy-Yet.webp
450
800
Dara Lin
https://www.callboxinc.com.au/wp-content/uploads/2019/01/callbox-logo.png
Dara Lin
2021-11-01 13:21:33
2021-11-01 13:21:34
How To Respond To Prospects When They're Not Ready To Buy Yet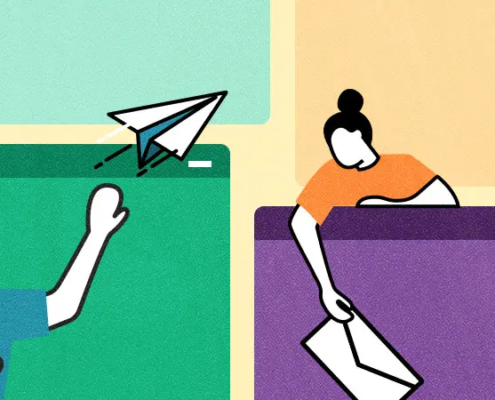 https://www.callboxinc.com.au/wp-content/uploads/2021/10/How-To-Keep-Company-Culture-Alive-While-Working-Remotely.webp
450
800
Editor Callbox
https://www.callboxinc.com.au/wp-content/uploads/2019/01/callbox-logo.png
Editor Callbox
2021-10-20 16:58:29
2021-10-20 16:58:32
How To Keep Company Culture Alive While Working Remotely?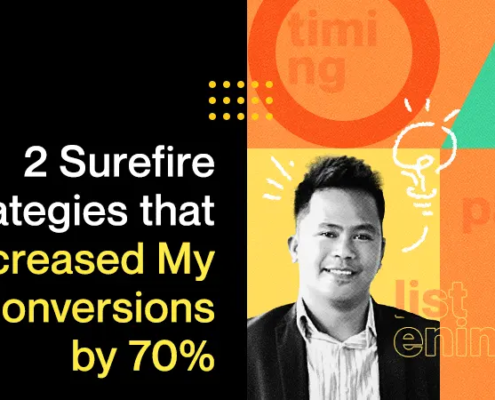 https://www.callboxinc.com.au/wp-content/uploads/2021/09/2-Surefire-Strategies-that-Increased-My-Conversions-by-70.webp
450
800
Editor Callbox
https://www.callboxinc.com.au/wp-content/uploads/2019/01/callbox-logo.png
Editor Callbox
2021-09-16 12:44:09
2021-09-16 12:44:12
2 Surefire Strategies that Increased My Conversions by 70%
https://www.callboxinc.com.au/wp-content/uploads/2014/01/5_Tactics_from_Drip_Email_to_Lead_Generation.png
352
800
Dara Lin
https://www.callboxinc.com.au/wp-content/uploads/2019/01/callbox-logo.png
Dara Lin
2014-01-29 08:07:06
2019-08-06 08:24:33
Retargeting: 5 Tactics from Drip Email to Lead Generation