Live chat, sales chat, customer support and help desk. Whatever you want to call it, it is a method used by companies to connect with their customers in order to answer inquiries, address issues and concerns and resolve customer problems easily.
Nowadays, many marketing managers use live chat in their marketing plan to help close a sale and generate income for their business. Why? Because having sales reps to answer inquiries quickly from a site visitor will help them in their buying decision.
However, until now, many businesses don't implement live chat as part of their marketing strategy. In this article, let me share with you the benefits of live chat and why it should be part of your multi-channel strategy.
---
According to a study from Forrester, 44% of customers reported that having a live person answer their questions during an online purchase was one of the most important features that a website could offer.
---
For many consumers, whether an impulsive buyer or a reserved one, having a live person to guide you and answer all your questions while shopping online is a huge help. I've listed down some of the reasons on how live chat can help in your inbound and outbound marketing strategy.
It maximizes, even more, your opportunity to interact with your prospects
Related: Sales Tips: Interesting Facts About How to Gain Prospect's Trust
It allows potential customers to ask questions about a certain product or service in real time

It lets existing customers voice out their concerns

It helps you solve customer's issues and concerns quickly. Show customer care with Inbound lead qualification.

It allows you to communicate with your buyers straight from your website.

It helps buyers decide quickly because questions were addressed quickly
Here's more, livehelpnow.com enumerated other reasons why live chat should be implemented on your website: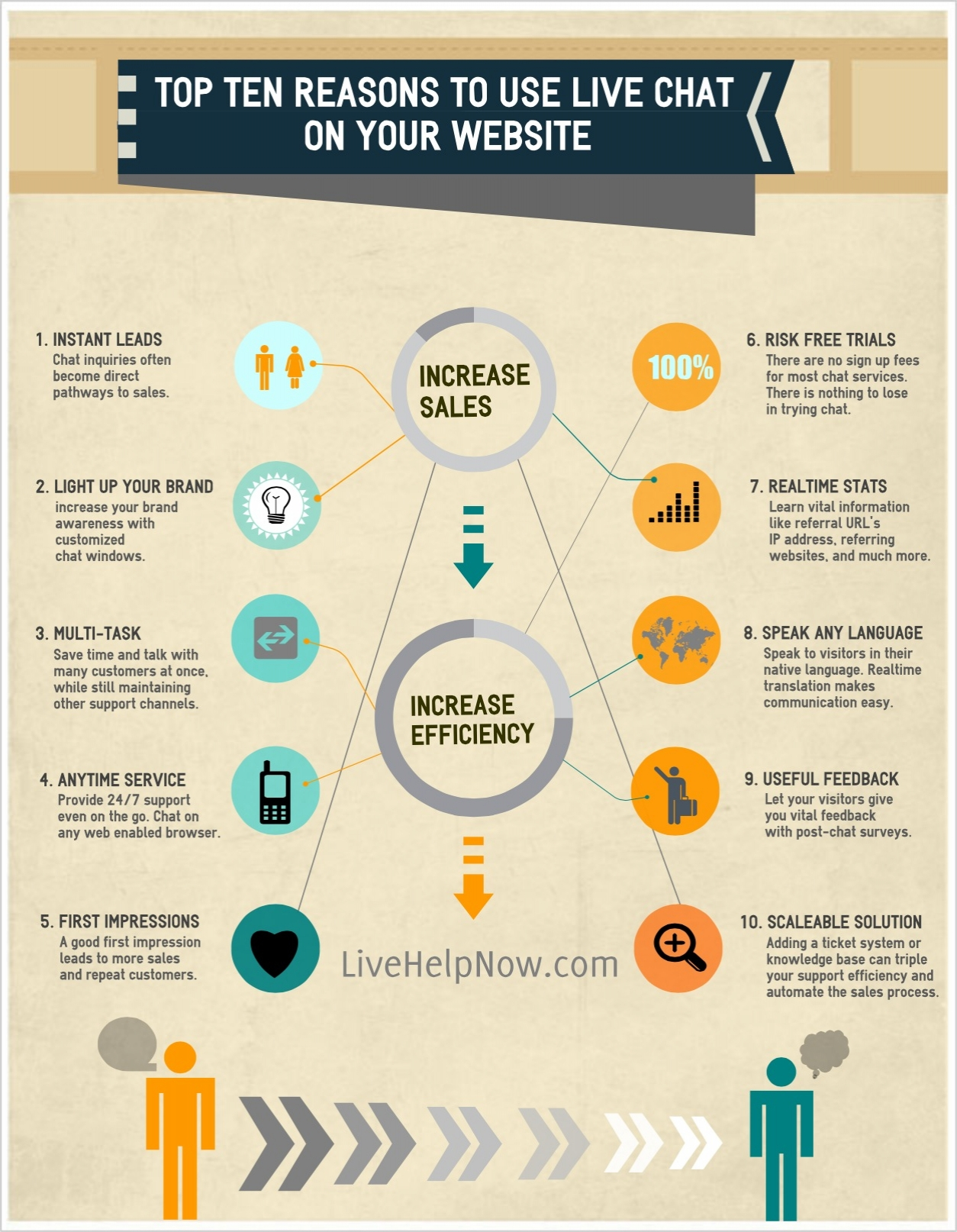 Source: blog.livehelpnow.net
It's easy to include online chat feature on your website. However, there are many factors to consider before implementing a live chat into your multi-channel strategy for it to become successful.
Choose who to handle your live chat. If your goal is to increase your sales, then it should be someone from the sales and marketing team.

Have a team of people with good communication skills, good grammar, typing ability, tech savvy and good attendance.
Prospects have different preferences on which channel to use when looking for products. Whether be it through social media, email, blog post, voice or chat, having multiple options to choose from that is more convenient to them wouldn't hurt at all. By implementing live chat into your multi-channel strategy you're opening a new channel of communication with your prospects.