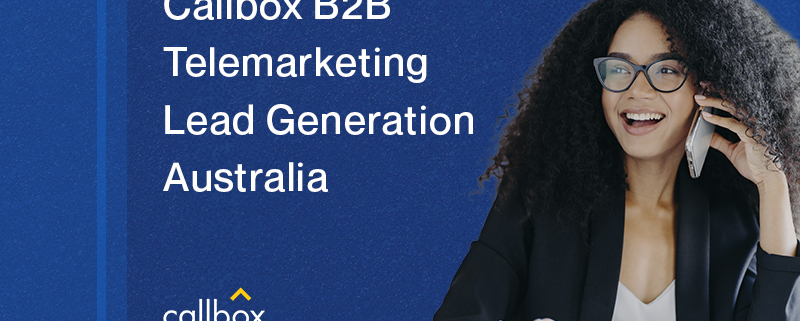 Callbox B2B Telemarketing Lead Generation Australia
Get warm and qualified b2b sales leads/appointments across Australia.
Callbox has been helping Australian businesses achieve their growth and revenue targets for almost a decade now. Since 2010, we've successfully partnered with more than 1,500+ B2B companies across different industries and verticals all over the country.
Find, identify, and qualify our clients' target customers

Set the stage for sales conversations between our clients and their target decision makers


Provide actionable insights that enable our clients to make smarter marketing and sales decisions

705 Software Clients

329 IT Clients

536 Other Industries
38,923 Delivered Appointments

503,517 Contacts
New South Wales
With over 600 clients and counting, NSW companies make up the largest group in our AU client base. Learn more about how we boost revenues for NSW-based B2B organizations.
Victoria
Around 1 in 4 Australia-based clients in our project portfolio come from Victoria. Check out the client success stories and results we've delivered to companies in this state so far.
Queensland
We've now worked with 206 companies from Queensland in a wide range of campaigns. Find out how our strategies helped QLD-based clients grow.
Western Australia
While making up the smallest group in our client portfolio, WA companies have been a constant source of key marketing lessons. Uncover these crucial marketing insights.
Get More Qualified B2B Australia Leads. Talk to an Expert.