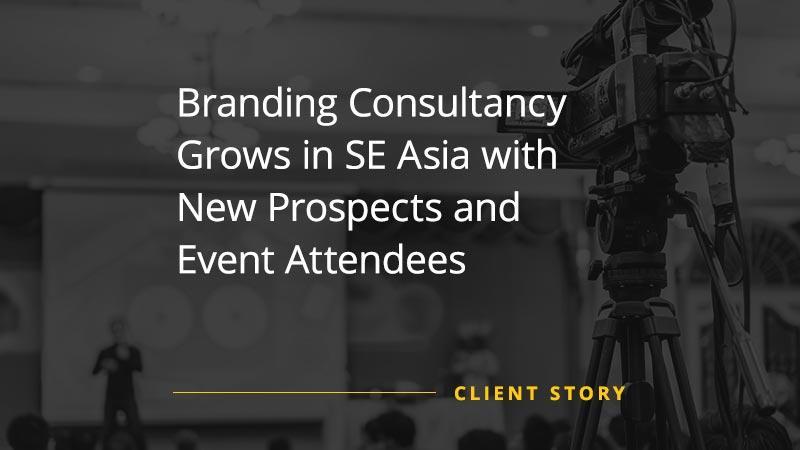 Branding Consultancy Grows in SE Asia with New Prospects and Event Attendees
Registered Event Attendees
36
Campaign Type
Lead Generation, Appointment Setting
Target Location
SG, TH, ID, PH
Target Industries
All Industires
Target Contacts
Directors, Head and Senior Managers of Marketing / Branding / Corporate Communications / Public Relations / Advertising
The Client
The Client is an NYC-based brand management consulting firm with a global customer base. The company offers brand strategy, research and analytics, brand valuation, corporate identity, brand intelligence, brand engagement, packaging design, and naming services.
The Client was founded in 1974 and now ranks among the biggest branding companies in the world. The company has more than 1,500 employees and a network of 35 offices across 26 countries. Its latest reported annual revenues exceeded $185 million.
In 2013, the Client's Singapore office signed up for a three-month pilot appointment setting campaign with Callbox. The company wanted to outsource some of their prospecting responsibilities, so that their in-house team could focus on opportunities further downstream.