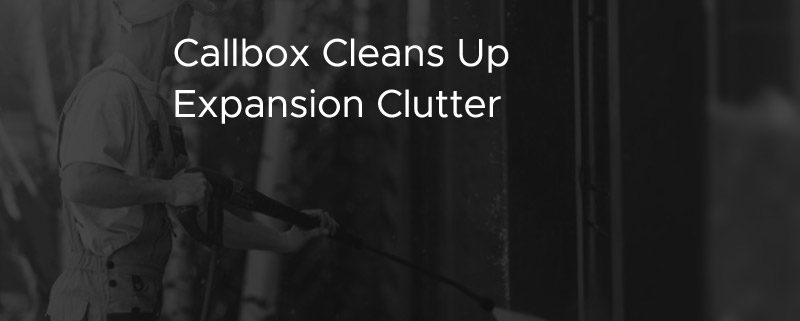 Callbox Cleans Up Expansion Clutter
ABOUT
The Client is an established and a privately-owned Australian cleaning company based in Sydney which provides one-stop property services to more than 140 clients in 170 sites nationwide. Established in 1993, the Client has been providing a vast array of commercial cleaning solutions and other property services for various institutions such as schools, offices, large sites, hotels, motels, and data centres.
With over 15 years of experience in the commercial cleaning industry, it progressively aims to enhance growth and cater to a larger number of customers country-wide. Its main objective is to provide a painless experience for its customers by providing self-audited and performance-managed service teams and going the extra mile to give their clients excellent commercial cleaning and property services.
Disparate market expansion strategies

Inadequate inside support

Unqualified prospects
Prior to working with Callbox, the Client had its own inside sales team that generated leads and closed sales for the company. Despite efforts to broaden its client base, the marketing team struggled to produce additional leads and obtain more appointments in order to carry on its plan of expansion. Upon taking a closer look at their inside sales activity, it became apparent that the primary strength of the sales staff was in making sales, not in prospecting. As a result, the Client found itself unable to identify qualified prospects and increase sales.
The Client desired more customers that require at least three times a week of cleaning services. To achieve this goal, the Client determined that it needed peripheral support from a reliable lead generation company, and decided to outsource an outbound telemarketing service for the first time.
The Client outsourced its lead generation and appointment setting requirements to Callbox because of the company's well-known expertise in both fields. The Client's objective was to strengthen its inside sales force and generate qualified appointments. To achieve these goals, Callbox launched a 22-day telemarketing campaign and assigned one of its top producing teams to handle the project. The team made sure that the following key elements were applied:
Adept script. Callbox made sure that the representative used the appropriate script to identify the correct decision-makers and made a few script modifications each time the agent shifted the focus from one industry to another.
Closely-monitored and updated list. Callbox constantly updated the calling list by replacing the disconnected and no-answer numbers with new records.
More qualified prospects. Callbox ensured that the Client was given legitimate appointments by calling offices according to the Client's target industries such as Transport, Medical/Dental, Accounting, Manufacturing, Engineering, Hospitality, and Solicitors in Sydney.
The calling campaign officially took off on July 5, 2010. The chosen representative made calls four hours a day from 8 A.M to 5 P.M. excluding weekends.
The month-long campaign ended on August 2, 2010, with outstanding results for the Client. A total of fourteen appointments were generated out of 2,383 calls. The Client was extremely satisfied with the number of qualified appointments, and in order to manage the increasing volume of leads and prospects, the Client intends to hire additional staff.
Callbox was able to deliver the expected results and due to the success of the first campaign, the Client is set to embark on a new telemarketing project this October.