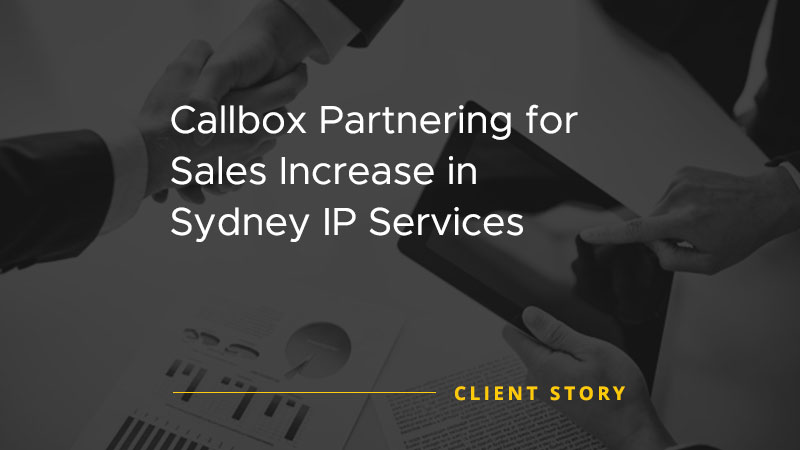 Callbox Multi-Channel Marketing Program and Marketing Automation Platform: Partnering for 33% Sales Increase in Sydney IP Services
Industry
IT, Software, Internet Protocol Services
Campaign Type
Appointment Setting
Target Location
NSW, Australia
Target Industries
Small to Medium Industries
Target Contacts
IT Manager, IT Director, CIO, CTO
The Client
Established in 1998, the Client is an Australian-owned cloud, data centre and connectivity provider. Specializing in enterprise cloud, robust data centres, managed connectivity solutions and multi-provider internet services, the Client's network extends throughout Australia with its own points of presence in five states.
The Challenge
In recent years, the Sydney operation fell into a predicament where Annual ROIs barely moved up as in-house sales and marketing schemes became ineffective at acquiring new customers. The Client knew that in order to increase their clientele list, more advanced sales and marketing methods and tools were needed. But this also led them to another challenge: they were not equipped with the best tactics and tools for scaling up their sales numbers.
After some foresightful study, the Client took a backseat from the situation and decided to outsource their sales and marketing efforts with Callbox.