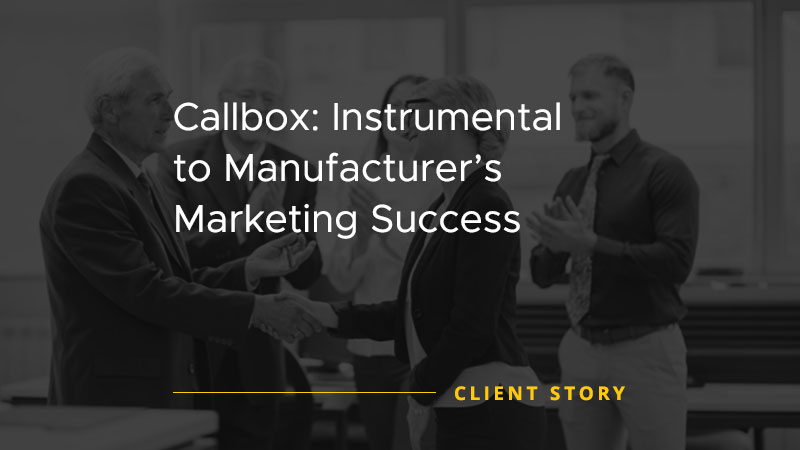 Callbox: Instrumental to Manufacturer's Marketing Success
Industry
Medical Devices, Medical Equipment, Manufacturing, Optical Equipment
Headquarters
Kent, United Kingdom
Campaign Type
Lead Generation, Appointment Setting, Data Profiling
Target Location
USA, Malaysia, Thailand, Vietnam, South Korea
Target Industries
Steel Manufacturing, Foundries, Automotive Manufacturers
Target Contacts
Relevant contacts
The Client
The Client is a 50-year old market leader that provides high technology tools and systems like desktop, portable, handheld XRF and OES materials identification and analysis systems, as well as coating thickness measurement and gauging instrumentation to industrial customers with diverse needs. They design and manufacture equipment that can fabricate, analyze and manipulate matter at the atomic and molecular levels.
The Challenge
The Client, although prided with the value proposition of providing A1 screening tools for fast and accurate analysis of the widest variety of materials, truthfully admitted that coping with global competitions would be difficult to achieve without a partnership with some significant sectors like sales and marketing.
Their products' key benefits were first-rate features that set them apart from competitors but were hardly positioned to their target customers' attention due to some deferring areas in the business process that withheld progress and expansion goals.