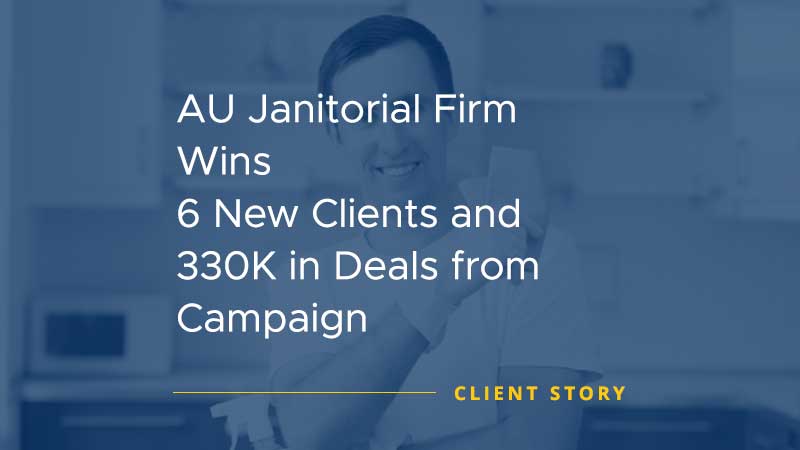 AU Janitorial Firm Wins 6 New Clients and $330K in Deals from Campaign
Qualified Appointments
23
Industry
Commercial Cleaning
Headquarters
Melbourne, AU
Campaign Type
Appointment Setting
Target Location
Melbourne, AU
Target Industries
All industries except government schools and hospitals
Target Contacts
General Managers, Operations Managers, Maintenance Managers, Office Managers, Owners
The Client
The Client provides professional managed cleaning services to businesses, government offices, and nongovernment organizations across Victoria and all over Australia. The company's customer segments include: office, commercial, hi-rise, industrial, retail, medical, and hospitality buildings.
Although Australia's commercial cleaning sector is projected to grow at a healthy 5.0% each year until 2019, commercial cleaners continue to face fierce competition and strong downward price pressure, leading to falling sales and shrinking profit margins across the industry.
As a result, commercial cleaning providers like the Client now look to include more proactive marketing tactics in their customer acquisition programs. This is especially true for the Client which operates out of Melbourne, one of the areas in the country with the highest numbers of cleaning companies that are all vying for very similar target markets throughout Victoria and Australia.