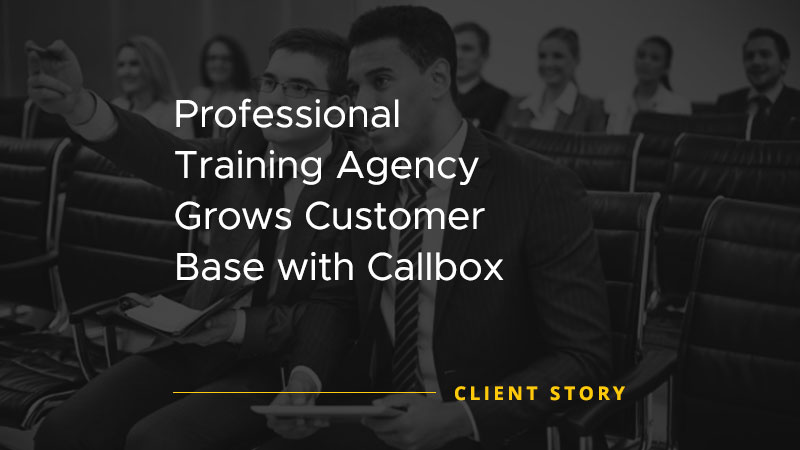 Professional Training Agency Grows Customer Base with Callbox
Industry
Education and Training, Training Agency
Location
Mildura, VIC, Australia
Headquarters
Mildura, VIC, Australia
Campaign Type
Lead Generation, Appointment Setting
Target Location
Australia - Sydney, Melbourne, Brisbane, Adelaide
Target Industries
SME, Small to medium businesses
Target Contacts
HR Director, HR Manager, Human Resource
The Client
The Client is an Australian Registered Training Organisation and member of the Group Training Australia Network. It allows local businesses to enjoy a hassle free and cost-effective way to employ apprentices through its Group Training system.
The Challenge
The Client wanted to improve its lead generation campaign to get more registrants for its group training courses. Before Callbox, it relied on its in-house salespeople for leads. However, due to their limited time and training in lead generation, this resulted in a few challenges.
Realising the need to generate more sales-ready leads, and that their in-house staff did not have the time and the right set of skills, the Client sought help from lead generation experts at Callbox.