Entrepreneurs are eager beavers when it comes right down to absorbing as much information as their journals and idea books can handle. For businesses in Australia, it really pays to pay attention to those blogs and websites offering an ample amount of relevant information.
For sure, blogs are still a driving force in generating quality leads for enterprises across various industries, and Australian businesses need to make a big deal out of this. B2B businesses, in fact, spend most of their time blogging or seeking blogs that offer something new to the table.
Apparently, only a few of these blogs really do stand out from a sea of rehashed content and bad links. These blogs are excellent in their own right, which makes, even more, sense to follow them on the dot. Who knows? Maybe you'll consider having a beer with the masterminds behind these stellar blogs.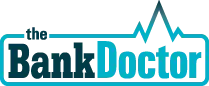 Let's start off the list with one such website that specializes in the finance and banking industries. The Bank Doctor is certainly your go-to place for anything related to insurance, jumpstarting a business, or buying the right solutions to financing in general.

Want you to fill with industry insights and market performances? Market Economics is one such blog that offers a wide range of information on local and global business trends. The articles published on this blog will certainly help you face certain problems ahead.
Related: 12 Tools to Hack Your Content Creation Workflow [Plus Free Content Calendar]

Personnel management and recruitment can be tricky to up and coming business enterprises. Luckily, Wattsnext maintains a blog that gives a lot of information about crucial human resources concerns and issues.

More than just marketing platforms, blogs also focus on bridging the gaps between organizations and their target audiences. The Story of Telling highlights this in all of its content, focusing mainly on helping businesses improve their branding through sentimental articles and web page design that has the word "intimacy" written all over it.
Related: The Secret Ingredient in Turning Your Social Followers Into Qualified Leads

Want the latest tips in digital marketing? Look no further than ECommerce Blog. The site offers a wide range of knowledge that specifically focuses on improving the digital presence of the business, from conceptualization right down to implementation.

No doubt that copywriting is an essential activity in marketing. And this has justified Copywriter Matters' existence as a blog that touches on making advertisements that resonate with one's audience.
Related: B2B Marketing Trends that will Thrive in Australia this 2017

If reading isn't your thing, then you might find the podcasts on Bluewire Media appealing. From content marketing to grow your mailing list, the blog is an essential way for you to make the most out of your online presence.

Another important source of all things copywriting and (more importantly) social media, Socially Sorted is basically your best choice for increasing your clout, whether it be via Facebook, Twitter or YouTube.

When it comes right down to securing safer working environments to employees, Safety at Work is one such blog that has everything. From news and commentary on workplace safety to analysis of current trends in working environments across Australia, this blog keeps you updated on what you need to secure better working conditions for your beloved employees.

Being an influencer has its perks. For Naomi Simson, however, it is an opportunity to share important business advice. Ever since she started Red Balloon with just a startup of $25,000, Simson has become the business world's most sought-after gurus on success.
Related: Top 5 Digital Marketing Tools: How to Use Them to Capture B2B Clients

Another noteworthy Australian influencer, Jane Copeland has some pieces of advice that you need to expand your brand's influence and make it reach the top of your industry.

Want to keep your creative juices flowing? The Design School blog is here to provide important tidbits that can help your content stir some imagination in your audience. Check out the tutorials on how to make graphics that are sure to catch the attention of the right people.

Australian's love food, which is the reason why Christina Soong maintains a blog that offers recipes. On top of that, she writes topics on how to handle small businesses with finesse, which is something that entrepreneurs should always aim for.

What does it take to become an Australian blogger? Flying Solo answers these questions by becoming an important content curating platform for a variety of industries.

We just can't get enough of bloggers! Valerie Khoo is especially one of those darlings of the Australian blogosphere that has her eye on the aesthetic side of the business. Being a writer and an artist herself, she crafts articles that tell a lot of about translating ideas and passions into profitable ventures.
Hosting an event soon? Seize the ultimate key to triumph with our latest free ebook. Elevate your game, boost registrations, and skyrocket turnout effortlessly. Get your copy for free.