It's been around for centuries. An overwhelming 88% of all brands use it. Chances are, the maker of that laptop you're reading this article from has used it to its advantage, too.
A study showed 25% of marketing budgets are spent on it. That's $1.8 million per company, on average. Financial institutions, retailers, toys, appliances, and almost all sorts of consumer products have benefited from it. That's content marketing and that's how long a shadow it casts on all of business.
Content marketing is, literally (and flippantly), using content for marketing. Its purpose is to attract and retain customers by consistently creating relevant and valuable content with the intention of changing or enhancing consumer behavior.
Basically, content marketing is the art of communicating with your potential customers in a way that would encourage them to buy your product, now or in the future. But instead of pitching your products or services like a hard sell, you are delivering information that makes your buyer more intelligent.
The point is simple: feed them with valuable information and they will return the favor by patronizing our product.
One classic example is what Procter & Gamble did in the 1930's. A leading soap manufacturer, it sponsored content – radio dramas which featured related storylines about the lives of many characters. The stories usually focused on emotional relationships to the point of melodrama. These were aimed at women who were cleaning their houses at the time of listening. Thus, "soap opera" was born.
These days, content marketing has become more influential, encompassing all mass media. If you are to take full advantage of its potential, it is important to follow the simple content marketing outline below.
The Content Marketing Framework
What is your Objective?
What's the most important reason you're doing this? What do you expect your content is going to do for your company? Is it to generate buzz? Generate leads? Retain customers and clients?
You have to have a clearly-defined set of goals based on your priority. But don't forget this: the goal isn't to be good at content marketing. The ultimate goal is to be good at business, and content marketing is just a means to an end.
Who is your Audience?
Your audience should be influenced by your objectives. One of the most common mistakes marketers do with content is when they mistakenly produce them as if they were the target market. Remember: you are not your audience. You are producing content that prospective consumers are supposed to like and relate to.
What's your Story?
Everybody has a story to tell. Ask yourself: what do I have that is going to set me apart? Do I have something that's going to put me a cut above the rest? Your story identifies what your passions are and serves as the foundation for all your future content developments.
Ways to present your story (via Hubspot):
Types of Blog Posts to Write:
Posts that teach readers how to do something; these typically perform very well in organic search if they align with long-tail search terms.
Example: How to Revive a Lead Gen Campaign Gone Dormant After the Lean Season
List Posts
Curated examples that can be informative, and thus also rather search-friendly, or simply entertaining.
Example: Introducing: The Ultimate Lead Generation Kit To Jump start your Business!
Thought Leadership
Posts that explain fundamental shifts in an industry, or ask the reader to rethink convention wisdom.
Example: Running Low on Passion? Remember the First Day Feeling
Infographics/SlideShares
Blog posts that primarily use visual content to tell a story.
Example: 7 Stats That Proves Email Marketing Is Still The MOST Reliable Channel [INFOGRAPHIC]
Premium or Gated Assets
Premium or gated assets are typically longer form, and/or more time-intensive pieces that don't exist on a blog. They might be used to generate leads or contacts, or for brand-building purposes. These are typically created by the dedicated long-form content creator if your team is large enough to have one, but sometimes bloggers get involved too, as blog posts are good testing grounds for what performs well and are thus worth investing in.
Note: Links on examples below might lead you to a page asking for your email, don't worry. All of which are gated content so it will need your email first before giving access to the content.
Types of Premium Assets to Create:
Ebooks
An incredibly popular format typically presented as a PDF and redeemed behind a form.
Example: The B2B Content Marketing Workbook
Research Reports
Often presented as a gated PDF or an ungated microsite.
Example: Market Research Report
Webinars
Though time-intensive, webinars may feature a guest speaker who brings his or her own audience, which can help broaden the top of the funnel. Recorded versions of webinars can live behind a landing page to extend their lifespan.
Example: Crank Up Your Content Marketing
Tools & Templates
Because they're extremely utilitarian in nature, tools and templates often prove to be incredible for long-term lead generation despite the upfront resource-investment required.
Visual Content
Regardless of team size, it's common for visual content to be created by nearly everyone except, perhaps, the SEO specialist. While designers will do the bulk of the advanced creative work, bloggers, content creators, and social media managers will all get involved in lighter-weight design. Often, designers will also create templates for the writers on the team so they can be more independent — like creating ebook templates so premium content can be laid out by just about anyone with an InDesign license.
Types of Visual Content to Create:
Infographics
These can be embedded in blog posts, and shared on social media.
Example: Marketing Infographics
SlideShares
Some social media managers focus a lot of energy on SlideShare as a channel, and create content exclusively for it.
Example: Callbox Answers the 4Ws and 1H of a Qualified Lead
Video
Whether for YouTube or a blog post embed, short videos for the sake of entertainment or education can help you diversify your content portfolio and improve your SEO.
Example: Multi Channel Dialer for Salesforce
Do you know what your audience Needs?
You may have a great story, but you need to understand how you will optimize this for your users. What do your audiences need to know from you the most? Use social media plus feedback from customers and your internal personnel to better understand the requirements of your customers.
Do you have a Content Execution Plan?
Now that you've identified your audience, it's time to know where and how they consume information. But you also have to understand that customers will need different types of content depending on which stage in the marketing funnel they are at. Set a schedule when you will release what content. Is it daily? Weekly? Bi-monthly? Does it follow a theme? When your prospects have something to look forward to, you have already half-succeeded.
Do you know how to reach more People?
Reality check: just creating content isn't enough. In many cases, you need to amplify it so that more people will "hear" about it. Yes, you need to market your marketing. This is where social media can help a great deal. Believe the guys from http://www.convinceandconvert.com/ when they say "Content is fire. Social media is gasoline."
Where to distribute content:
SEO
Social Media
Email
Social Ads/PPC
Do you know if it's working?
To find out whether your content marketing is a success or not, you have to go back to your objectives and check what results you wanted to achieve. Needless to say, your objectives dictate your metrics. If you're trying to generate awareness, measure that. But remember, it's not all just about the number of "likes", "shares" or "retweets" that matter.
As per Ardath Albee (@ardath421) in the Content Marketing Institute, "Content marketing success takes time. Just because you develop a couple of really great articles or blog posts or videos doesn't mean you'll convert a lead into a sales opportunity tomorrow. Give it enough time to make a difference. For example, if your sales cycle is typically nine months, deploying a content marketing pilot across one quarter will not demonstrate the results the program can achieve. Content marketing is not a campaign with a start and stop date."
"The bottom line is, if it improved your bottom line, it worked."
Check out: A Comprehensive Guide for Content Marketing in this 2016
Blogs are known within B2B circles as excellent lead generators, accounting for about 67% of qualified leads and an ROI boost, according to Hubspot.
Read: Take a Peek of Callbox Australia's Top Blog Posts in 2016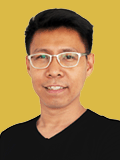 Christian is a Marketing Communications Associate at Callbox Inc. He's worked with one of the leading TV networks in the country before moving to Callbox. He believes being relatively new in B2B marketing has an upside — it allows him to be an empty sponge thirsty for fresh knowledge, which he is ready to process and share with the world over. Follow Callbox Australia on twitter and Google plus!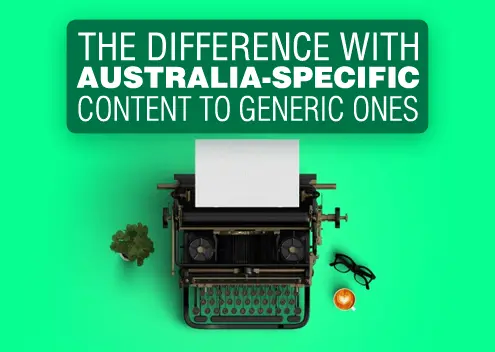 https://www.callboxinc.com.au/wp-content/uploads/2017/12/The_Difference_with_Australia-Specific_Content_to_Generic_Ones.webp
352
800
Dara Lin
https://www.callboxinc.com.au/wp-content/uploads/2019/01/callbox-logo.png
Dara Lin
2017-12-05 06:49:30
2023-01-06 10:20:12
The Difference with Australia-Specific Content to Generic Ones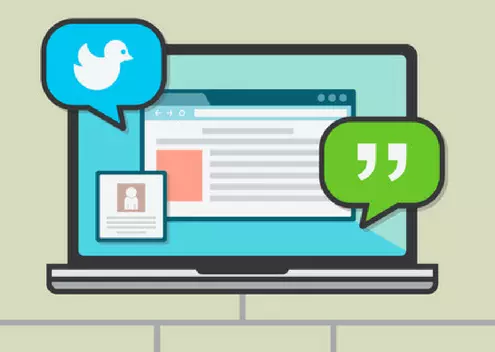 https://www.callboxinc.com.au/wp-content/uploads/2017/10/Untitled-design-2.webp
352
800
Dara Lin
https://www.callboxinc.com.au/wp-content/uploads/2019/01/callbox-logo.png
Dara Lin
2017-10-24 07:59:24
2023-11-09 14:04:07
15 Australian Blogs You Should Be Reading Right Now