I dined at a restaurant yesterday where I got quite amused with the way customers are catered: I asked for a menu book but the waitress answered "your cart will come in soon" and handed over to me a product list (without the price), so I thought "ok". Later came a crew pushing a cart displaying yummy fried dumplings that looked so delicious.
To relieve my cravings, I got two small bowls of dumplings, got another, and ordered a bowl of seafood ramen and dessert. All these were so enticing to taste so I did, however, found myself in shock when I got my bill. I thought "Whew, should've checked the price first".
I'd like to consider this experience as a perfect example of trial and error – giving in to urges of wanting to experience things but not knowing exactly the probable effects. On the contrary, the experience reminded me of a lesson to learn both in life and especially in business.
New tools and technologies constantly come up on the market and I admit, I indulged in some of them – some gave positive results but some didn't. However, I'm the kind of marketer who does not sit on failures but rather stand up and keep going to find success results. Email Marketing is one tool I tried but never regretted.
Email marketing is a best-seller in the marketing menu as it remains to be the most utilized tool, however like any technology, it requires some to do to get the best results.
emailmanager suggests some best practices drive the best results from email marketing:
Personalize your message and use a catchy subject line
Draft content that interests prospects and uses subject lines that project beneficial results rather than promoting your product or service.
Here are some eye-catching examples collected blog.hubspot.com :
Warby Parker: "Uh-oh, your prescription is expiring"
Groupon: "Best of Groupon: The Deals That Make Us Proud (Unlike Our Nephew, Steve)"
Rent the Runway: "Happy Birthday Lindsay – Surprise Inside!"
Zillow: "What Can You Afford?"
Eater Boston: "Where to Drink Beer Right Now"
BuzzFeed: "Not Cool, Guys"
More examples here.
Keep your text concise and use power words
Prospects might get bored and never finish reading your email if there are too many words and paragraphs in it. Keep it concise with all the ideas blended in one paragraph and use power words.
Add links and CTAs
Links and CTAs are helpful editors because you need not include another paragraph or web page to your message and will lead your prospect to immediately act on your message.
Firstly, it has used the vibrant orange color in the CTA button which is in contrast to the blue color theme of the template. The aim is to make the call-to-action button stand out from the rest of the page so that it's glaringly obvious. – www.betaout.com
Send emails to new subscribers within 12 hours, on weekends and mornings
Weekends are the best days to send emails, while mornings during weekdays are the best times to avoid message traffic in your prospect's inbox. New subscribers are always excited to receive a message so send them asap or within 12 hours.
Make your email sharable
There are prospects who might want to share your product or business' benefits to friends and colleagues so never miss the chance of multiplying your readers, make your email sharable.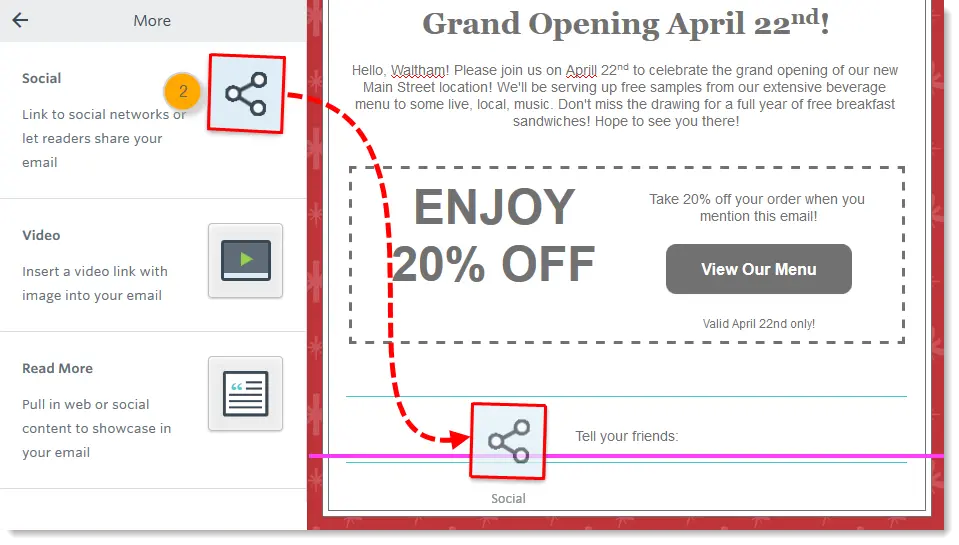 Ask questions
Ask questions that would unleash your prospect's need as this will pave the way to a continuous communication and nurturing. Re-engage with your warm prospects who have gone cold.
---
Here's how to Make your Emails Impossible to Ignore. Watch the full video here.
---
Do away with attachments but videos and gifs
Aside from the fact that files are sometimes too big and time-consuming to load, it may look so laid back, uninteresting. Go for videos and gifs instead as prospects nowadays prefer to view information rather than read.
Related: How to Get Your Email List Geared Up for 2017
Keywords
If you want to build a good business relationship with your prospect you must first build rapport via clear communication. Speak their language by using words that are familiar to them and searchable on the web for easy comprehension.
Score suggests the most important:
Monitor your monthly send rate, opens, and clicks. Know how much your sending frequency affects customer engagement. Be able to optimize the number of emails you send every month by utilizing industry benchmarks that will help you gauge the ideal frequency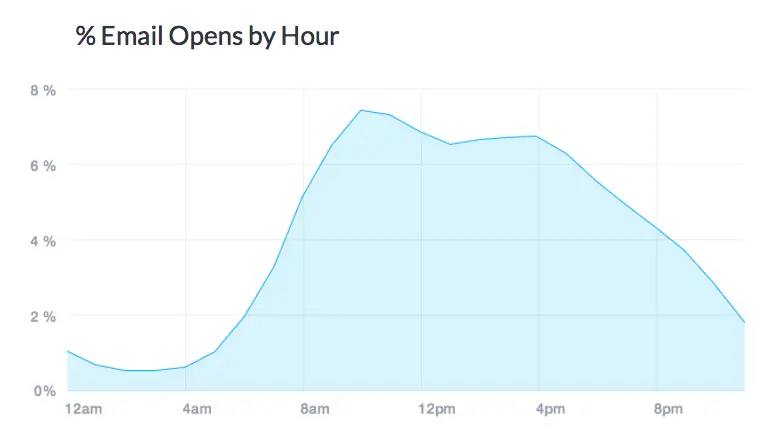 The campaignmonitor.com even had hourly monitoring. According to them, the windows of time before and after the average work day are active too, with most of the activity (24%) happening right after work between 6pm-11pm.
Keep track of email address sources whether via app-based mobile or the web. Store as much data from email addresses collected as possible (IP address, date time, form, URL). Clean your data with these Profiling Tools, check them out.
DO A/B Testing
Measure results against your own benchmarks rather than industry. Monitor KPIs like sending frequency, opens, clicks and unsubscribes.
Open and Click Rates
Open and click rates are critical factors in gauging results as well as addressing problems like bounces, unresponsive email address, and non-converting contents.
Email marketing is a proven-effective marketing tool. It could be subjected to a trial and error at some point but nevertheless, remains to be the most utilized and the most effective marketing tool that drives the best results.