The Australian continent has the highest solar radiation per square metre of any continent and consequently some of the best solar energy resource in the world. The regions with the highest solar radiation are the desert regions in the northwest and centre of the continent.
The Solar Industry has been booming for some time now. Although there is a big market for solar panels and products, there is also a lot of competition. More and more solar companies are turning to lead generation service providers to supplement their own in-house marketing efforts.
Why solar with Callbox?
Callbox has succesfully conducted several solar marketing campaigns in Australia and the US. We use a multi-channel approach to help you increase sales and productivity – from calling to email, supported by web and social media marketing. We find your prospects and deliver them to you, qualified and sales-ready for your solar products.
Check out some of our case studies:
Dial 61 2 9037 2248 to speak with a Callbox representative. You can also email us or set a phone appointment  – just fill in the short form below and click Schedule Callback (we promise it's short, 2 minutes, tops) and we'll call you.
What you get when you sign up for our Lead Generation Service:
Account Manager, Dedicated Sales Rep, Email & Social Marketing Specialist, Research & Data Analyst, Quality Analyst
Get the benefits of an All-in-One Marketing Package – Voice, Email, Social Media, Web and Mobile Marketing
Take advantage of access to over 50 million decision makers from the US, UK, Australia, Asia, and more
Managed Marketing Automation
Never again miss an opportunity to sell as we nurture all leads for you until they are ready to engage
Keep your data up-to-date and your marketing campaigns relevant with fresh, phone-verified data
Get ready to close the deals because we're sending warm, qualified leads and appointments your way!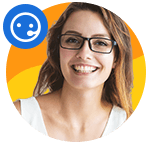 Call now to speak to a Marketing Consultant!
Tell us about your business
Find out if we're a good fit
Get the specifics about our services
AUSTRALIA

+61 2 9037 2248
NEW ZEALAND

+64 9914 3122
WHATSAPP
+65 8479 5947