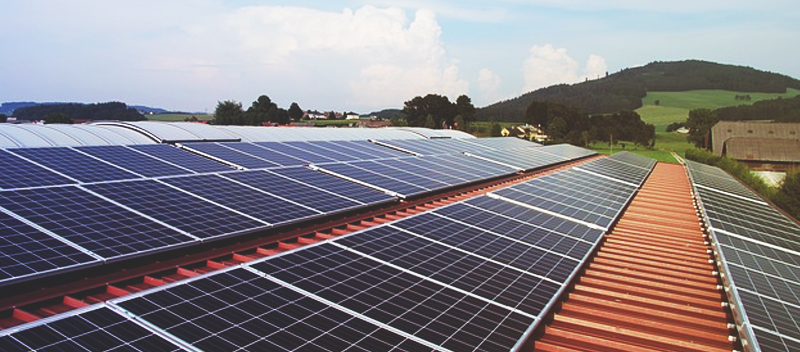 With a lot of sunshine and vast resources, Australia has it made for renewable energy. As a leading country that has the most homes with solar panels, its government's renewable energy programs just keeps getting updated every time. With this, solar power is poised to define the country's energy future.
While solar energy is really an environmental effort, there are a lot more reasons why businesses should also adopt or migrate to using solar energy. Here's a list that we compiled for you.
Dramatic decrease in energy bills, therefore lower operations costs. When you work from a 9 to 5 shift, this is when solar panels also work using the electricity generated during work hours. Australia is the sunniest place on earth, therefore it needs a huge amount of energy to run your business office. For example, air conditioning will always be at its highest capacity to ward off heat from outside and your employees need to be comfortable in order to work at their best. If this fails, your business fails as well. But surging electricity bills will hound you month by month. But with solar panels installed, you have the capability to eradicate electricity bills in the next 25 years.
Reduction of carbon footprint that can be attributed to your business. Let's face it, the world is in bad shape and we all have to do our share. By reducing your carbon consumption brought about by appliance and industrial gadgets, you contribute to the welfare of the environment. By doing this, you create a culture of socially responsible employees who in turn will care for clients as well.
Other than ROI, you gain from government credits and feed-in tariffs. Solar energy in Australia is a serious matter and is prioritised by the government. To get credits through the Solar Credits Program, "an installation of a solar system would receive 5 times as many Renewable Energy Certificates for the first 1.5 kilowatts of capacity under the Renewable Energy Target". Currently, there are 13 rebates programs for home and businesses that you can take advantage of when you install solar panels.
Consequently, more and more people are opting to install solar panels to avoid surging electricity bills. Though environmental consciousness is still the number one reason, energy bills is also a strong reason. Surprisingly, the suburbs have the most solar panels compared to the urban landscape. From schools, factories, industrial facilities, petrol stations, farms, warehouses and storage facilities to commercial buildings, solar energy benefits everybody.
With the rapid growth of the solar industry in Australia, solar providers should up their game to get ahead. There are plenty of marketing firms that specializes in solar lead generation.
https://www.callboxinc.com.au/wp-content/uploads/2015/10/3-Critical-Reasons-Businesses-Should-Use-Solar-Energy.jpg
352
800
admin
https://www.callboxinc.com.au/wp-content/uploads/2019/01/callbox-logo.png
admin
2015-10-12 05:12:53
2017-02-28 05:57:22
3 Critical Reasons Businesses Should Use Solar Energy