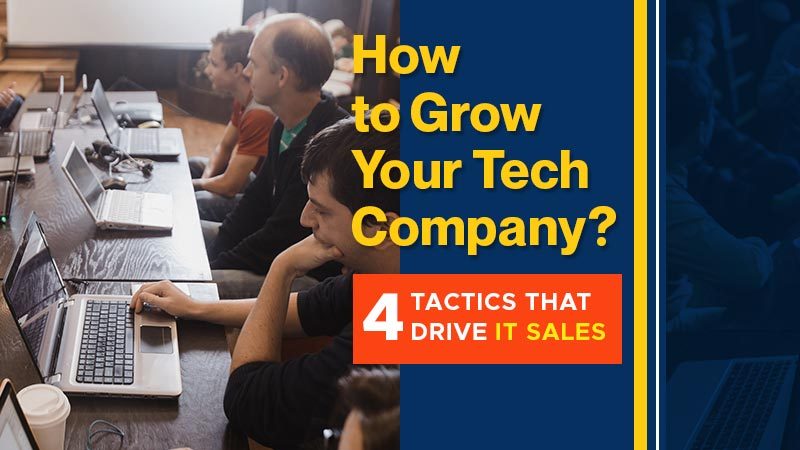 The expansion of the internet of things (IOT) across devices has become outsized,  converging multiple innovative technologies and traditional fields to interconnect. Such technology evolution though has quite caused the world to become pint-size, but in the best manner which benefited us in many ways like faster communication, automation, and control, faster information dissemination, real-time monitoring and updates, and save time and money, which all contribute to making our lives better.
But what better way to take advantage of technology advancements than utilizing them to grow your tech company. Below are 4 tactics that drive IT sales.
1.

Utilize different digital marketing channels

Email Marketing can earn your business an ROI of up to 4,300% by simply rolling out it's simple process of collecting contact information from your potential customers like phone numbers and email addresses, including permissions to send them updates and other information through email, while Pay-Per-Click which can cause highly targeted traffic of potential customers within a very short period of time. Add to the pack, Search Engine Optimization (SEO) which is widely used by people to look for information about a brand, product or service, Social Media Marketing, and Content Marketing.
2.

Hold events to generate new relationships

Earn sales leads, enhance brand image and maintain good relationships with current customers. TrustRadius report says that buyers want hands-on experience with the product before committing as direct experience with a product is the best way to evaluate it. Have both your current and potential customers acquire such experience in your trade fairs and events.
3.

Engage with Social Listening and Competitive Analysis

In order to better understand your customers, innovate your products and gain an advantage over your competitors. Also, the tool will give you insights on how and where your brand stands in the industry, particularly knowing your Share of Voice within your industry.
4.

Acquire Referrals or Third-party validation

No matter what size, industry and location, Referrals is one of the most crucial elements a business needs in order to grow. When you receive a referral from past clients, current clients, prospects, joint-venture projects, affiliates, networking opportunities, and sometimes even competitors shows you have gained trust and have built a good rapport with your client base. Thus, leaving a good amount of returns on your table without even working out for it.
Conclusion
Business growth is not embedded in any platform used but is worked on by creative minds and hands through time. As Steve Jobs put it: '"If you really look closely, most overnight successes took a long time."
Exceed your growth and revenue targets.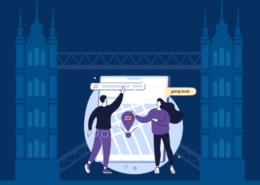 https://www.callboxinc.com.au/wp-content/uploads/2023/10/uk-market-1.png
450
800
Laura Angiela Salazar
https://www.callboxinc.com.au/wp-content/uploads/2019/01/callbox-logo.png
Laura Angiela Salazar
2023-10-19 17:00:07
2023-10-19 17:21:24
Mastering Local Lead Generation in the United Kingdom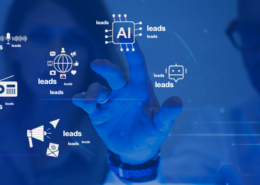 https://www.callboxinc.com.au/wp-content/uploads/2023/08/1.png
450
800
Laura Angiela Salazar
https://www.callboxinc.com.au/wp-content/uploads/2019/01/callbox-logo.png
Laura Angiela Salazar
2023-08-18 10:42:54
2023-08-18 10:59:17
Trends in Lead Generation Channels: A Cross-Continental Perspective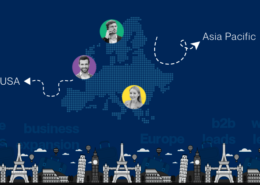 https://www.callboxinc.com.au/wp-content/uploads/2023/06/EU-Companies-expanding-to-APAC-Key-Insights-to-Consider.png
450
800
Laura Angiela Salazar
https://www.callboxinc.com.au/wp-content/uploads/2019/01/callbox-logo.png
Laura Angiela Salazar
2023-06-12 12:29:52
2023-06-12 12:32:48
EU Companies Expanding to APAC: Key Insights to Consider