Marketing personalisation is one of the most powerful things that any brand can do to achieve actionable results.
It can single-handedly lead to more interactions from prospects and communicate that a brand truly cares.
Today we explore several ways famous brands have harnessed marketing personalisation to take their business to the next level.
Coca-Cola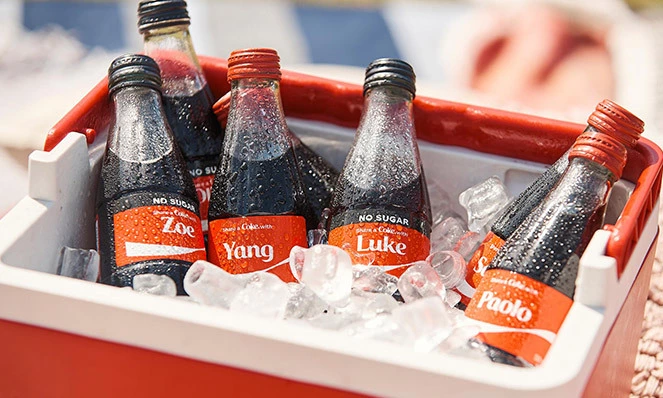 Coca-Cola is already a largely recognized brand, but it does have its setbacks when it comes to keeping market share, regardless of its size.
However, all of this changed when they saw their sales go up for the first time in a decade with their "Share a Coke" campaign.
They wanted to reach out to a new generation of coke drinkers – millennial – and by merely printing batches of bottles with the most popular first names of their age, they were able to cause enough disruption.
This goes to show the power of using a person's name when addressing your customer. It shows the best elements of marketing: creativity, personalisation, and even timing.
EasyJet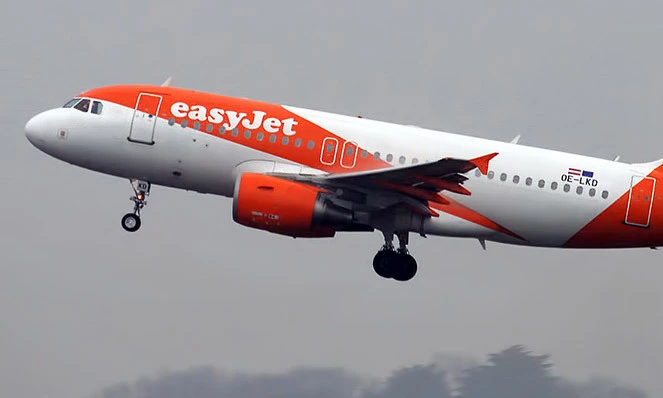 The world of low-cost, budget airlines is a competitive one, and competition usually brings out creativity. This is why EasyJet, in its 20th anniversary, decided to connect with people in the most personal way that they can.
They decided to utilize the travel history of each of the passengers that they've had to create stories of their interactions with the airline. This resulted in a campaign where marketing automation met creativity. They used 28 data points and sent millions of unique emails.
What did they get out of this?
The CTR rate was 25 percent higher.
They won the game of metrics while winning the hearts of their passengers.
Amazon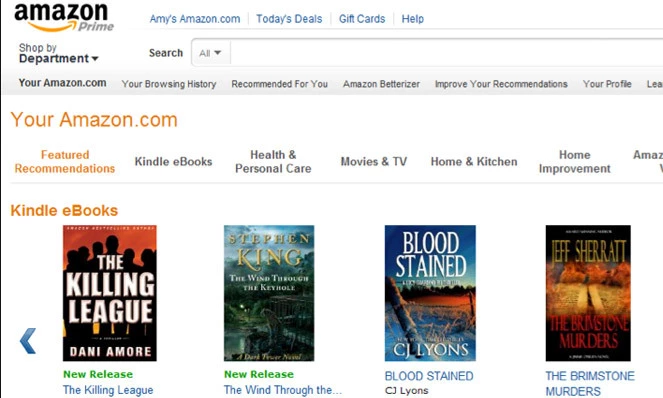 Amazon says on its site directory that it's got "earth's biggest selection and with it surpassing Walmart as the world's largest retailer this year, everyone knows they mean business.
However, did you know that many people agree that one of the reasons its revenue continue to grow is through the use of its recommendation algorithm?
In fact, the conversion rate could be as high as 60 percent.
The algorithm is so sharp that it can harness your likes and dislikes based on your behaviour on their site, and provide recommendations to their customers. You can get them on the site, and they'll even send you an email encouraging you to buy.
This recommendation system is based on looking for things that customers like and putting these items in front of them. This is one of the most potent methods of personalisation that have launched Amazon to the forefront of retail.
There's more.
It's not just Amazon that's leading the way when it comes to personalisation. Almost every sizeable online company is trying to analyze the behaviour of its users in order to create personalised content for them.
Facebook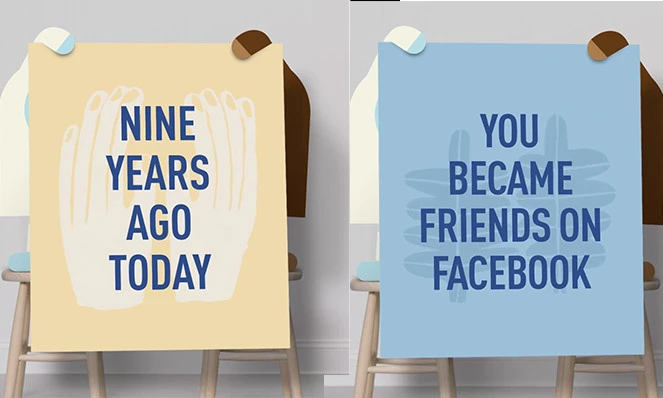 While it is true that just like Amazon, Facebook utilizes your behaviour data and launches its own recommendations on what you are going to see on their platform, they still get creative with it.
Facebook's friendship history videos remind us of the EasyJet campaign; they are all generated from your data, and the company's algorithms quickly create them.
We might take it for granted, but how many times have we seen a friendship history video just this week alone?
Spotify (and Grammarly)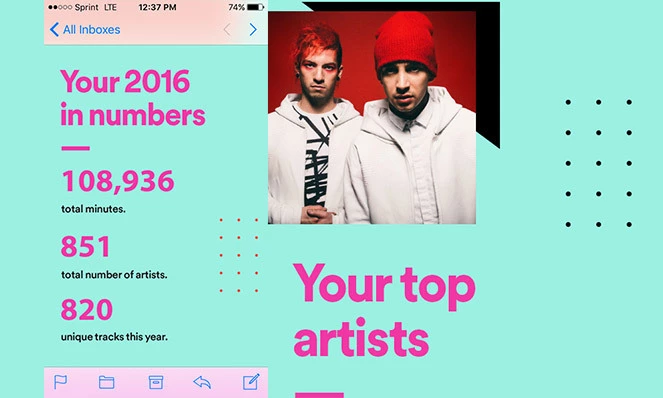 Spotify sends out an email detailing listening habits, and these statistics help them connect with their users because who isn't interested in what song they've inadvertently stuck on loop all year.
However, Spotify took it a step further and started creating custom playlists for people based on their music tastes and their preferences.
The result is that customers get to connect with the brand on a more personal level due to this, and it makes for a more customized feel with the application.
However, it isn't just Spotify who sends emails with statistics, Grammarly is another excellent example.
The people over at Grammarly send you statistics such as how much you fare compared to other people in the world and how many words you've written in the entire week.
To come to think of it, people do not even need these statistics, but they're great because they pique curiosity and increase a company's CTR.
Say you're using a free account on Grammarly, and it sends you its statistics on your writing habits; this allows them to tell you about their premium option in the email.
There are a lot of ways that companies are getting the message that personalisation is the way to go, and there are a lot of brilliant examples that support this message. As markets progress into more developed ones, competition is going to start getting stiff.
Stand out by automating your campaigns utilizing proper personalisation and start yielding real actionable results today.