Lead generation means capturing the interest of the prospect and lead them to our product or services.
Let's review some of the most important lead generation statistics in Australia and get ready to change your lead generation process.
1)

Lead contact ratio

The chances of getting hold of a lead increases 100 times if they are contacted on the date and time with highest response rates since most recipients are active at night.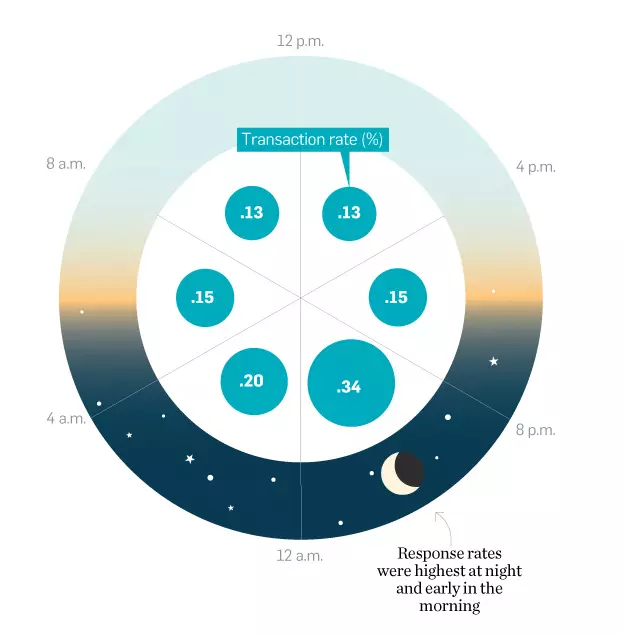 Mobile activity is at its peak from 9PM to 12AM. Average unique open rates are as follows:
21.7% from 8PM to 11:59PM

17.6% from 12AM to 4AM
2)

Multiple contacts and Social Media Dependency
Only 2% of sales are made on the first contact

3% of sales are made on the second contact

5% of sales are made on the third contact; and

10% of sales are made on the fourth contact.
Also, 48% of online users rely on social media presence whenever they decide to purchase a product. So, it's best to reach out to prospects in various ways to get higher contact ratio and eventually close a sale.
Related: Get it Right: Increase Sales Leads Numbers x2 with Multi-Channel Marketing
3)

Delayed buying response

Patience is a key to become successful in sales. Why? Around 63% of prospect who requested for information are going to buy for your products or services for the next 3 months. Others might take up to a year or two to actually purchase something.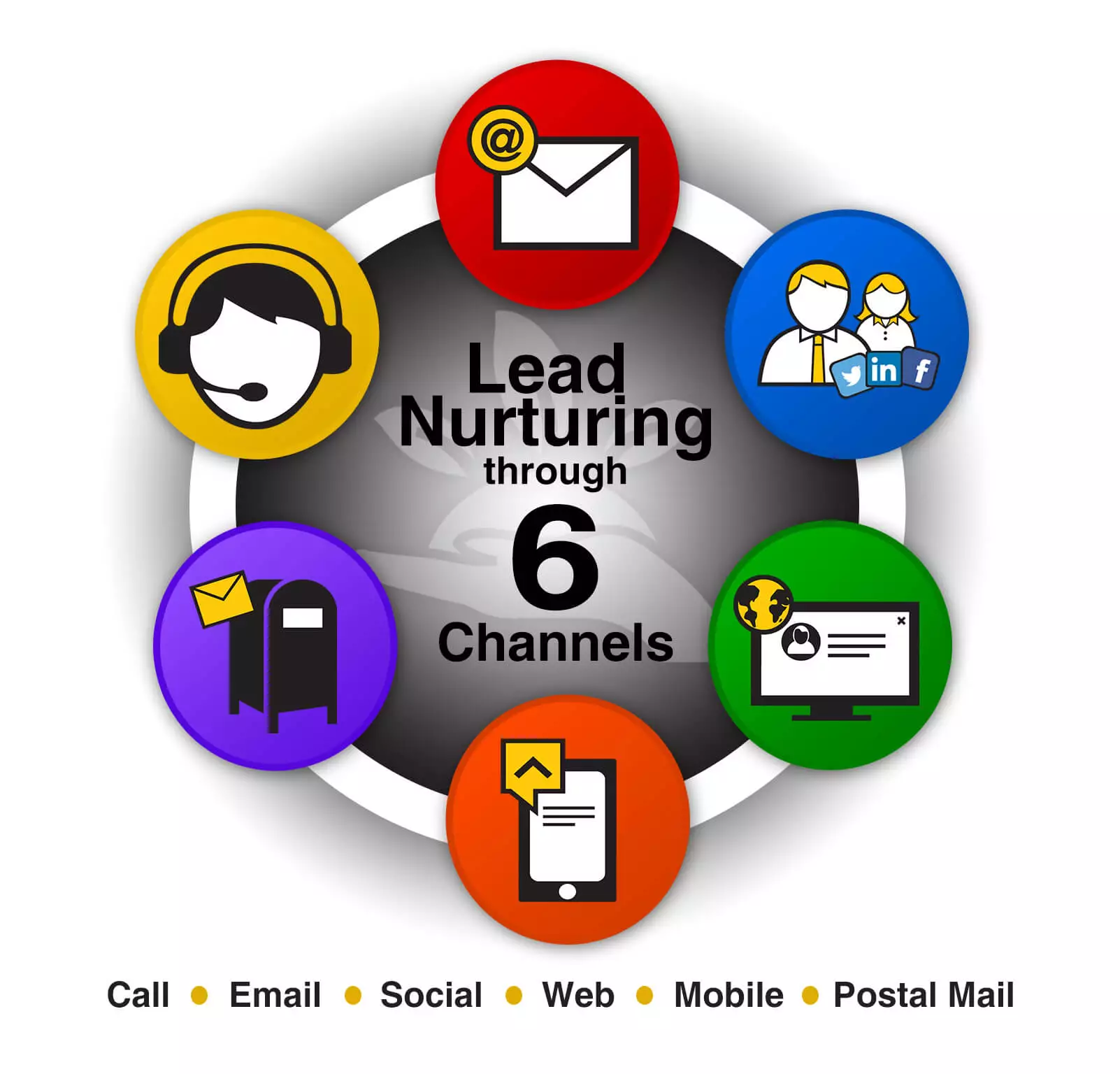 4)

Swift sales

Not all prospect who expressed their interest through email or social media are most likely to buy your product or service. Most of the prospects nowadays look for other options before they decide. And 50% of the sales go to the first vendor who respond to an enquiry first. Always make yourself available to answer all inquiries regardless what medium they use; email, social media, chat through website.

Related: Can Social Media Help Generate More Leads for Solar Products?
5)

Ignoring of Feedback on Social media

Only 30% of feedback from social media followers were responded on time which disconnects you from social media users. This makes prospects look for other brands who can respond to them quickly.

Related: 14 Amazing Social Media Customer Service Examples (And What You Can Learn From Them)
6)

Make Your Prospect Look for You

If you're using a traditional way of looking for prospects, there is no guarantee that the the people you contact with needs your products or services. It'll make your life easy if you could make your prospects look for you instead of you chasing them.

"55% of B2B buyers search for products or vendors on social media because of word of mouth or referrals " – Meltwater

Related: Twitter Marketing Lessons for IT and Software Marketers
7)

Various Content Marketing Tactics

According to Content Marketing in Australia 2016 Benchmarks, Budgets and Trends, Australian marketers use at least 12 content marketing tactics with Social Media Content – other than blogs as the most used.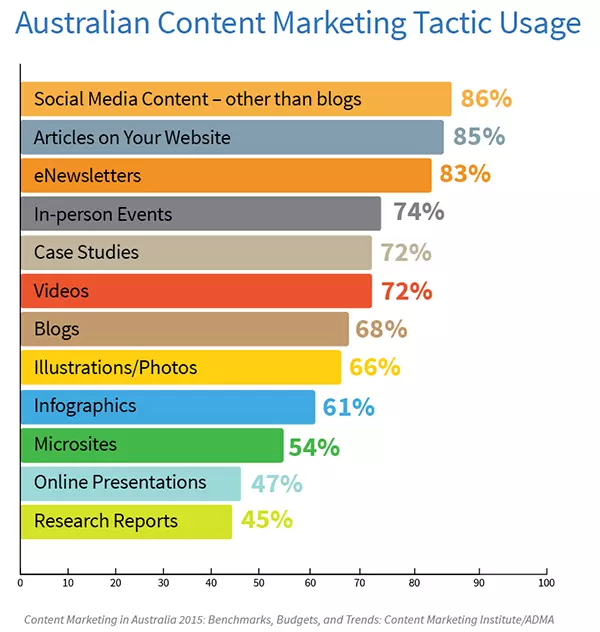 However, based on the results, the following are the most effective among these content marketing tactics.
In-person events. The highest and the most effective content marketing tactics with 72%
Social Media Content (other than blogs) is the 2nd most effective with 70%
Hosting an event soon? Seize the ultimate key to triumph with our latest free ebook. Elevate your game, boost registrations, and skyrocket turnout effortlessly. Get your copy for free.
And here's more internet marketing statistics for you!
INTERNET USAGE IN AUSTRALIA
Internet Population: 17,033,826
GDP Per Capita: $39,692
Internet Market Potential (GDP*Users/million): $676,107 million
Average CPC in Lead Gen.: $4.28
Internet Advertising Market Size: $2,670 million
SEARCH ENGINE MARKET SHARE IN AUSTRALIA
Search Engine Market Share:
Google Aus 86.47%
Google 5.9%
Bing 3.48%
Yahoo Aus 3.14%
Ask 0.38%
MOBILE USERS IN AUSTRALIA
Mobile Users: 24.22 million
SOCIAL MEDIA IN AUSTRALIA
Facebook Users: 10,056,180
Facebook Penetration: 47.3%
Average CPC on Facebook: $1.25
Worldwide share of Twitter Users: 2.63%
10 MOST POPULAR SITES IN AUSTRALIA
1. Google.com.au
2. Facebook.com
3. Google.com
4. Youtube.com
5. Yahoo.com
6. Ebay.com.au
7. Live.com
8. Wikipedia.org
9. Blogspot.com
10. Twitter.com
Reference: www.mvfglobal.com/australia