Picture this: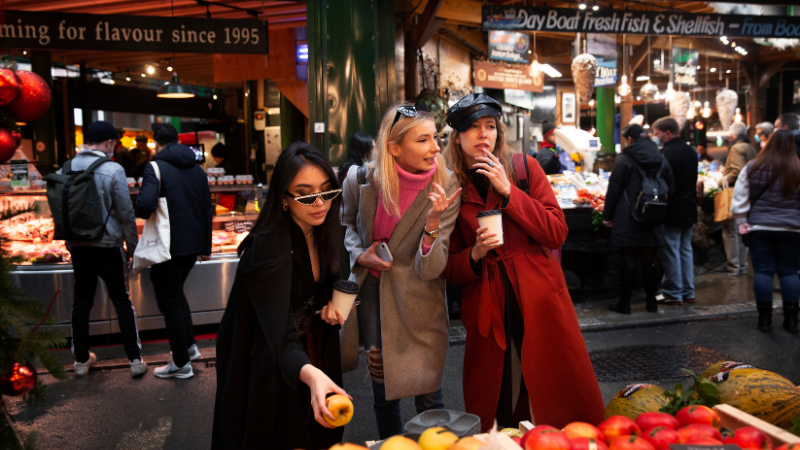 You enter a store where everything – from signages to product labels, price tags, and currency- is foreign. Would you feel confident in making a purchase? For most of us, of course, the answer is a resounding "no".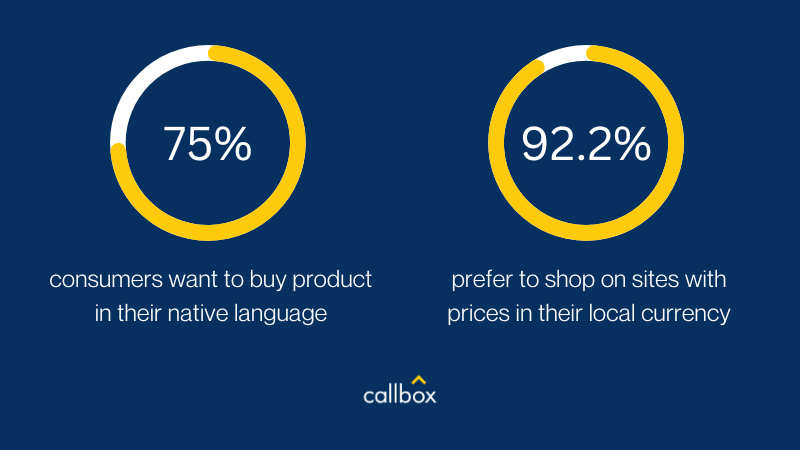 In fact, according to Kinsta, 75% of consumers share this sentiment: they want to buy products in their native language, and 92.2% prefer to shop on sites that display prices in their local currency.
In today's interconnected global marketplace, these statistics prove a fundamental truth: language and currency serve as the essential conduits between businesses and their consumers around the globe. Enter the future of global marketing, where localization emerges not just as a strategy but as a transformative force-especially in B2B lead generation.
Localization in the B2B context
Localization is the process of customizing a product or content to align with the particular market or region your business is targeting. This entails making the necessary adjustments to accommodate differences in language, culture, politics, and legal aspects. Localization can help a business expand into new international markets and foster its growth.
Frequently, this term is confused with "translation", which involves changing text from one language to another. Localization, in essence, is a broader process that includes translation as a part of it.
In the B2B setup, localization involves other elements beyond translation. It entails an extensive range of adjustments to adapt a product or content to a specific market, which include:
Tailoring visuals and graphics.
Modifying content to suit local preferences.
Adjusting design and layout for translated text.
Converting to local currencies and units.
Adopting local formats for dates, punctuation, symbols, contact details, and addresses.
Ensuring compliance with local regulations.
Brands aiming to expand their audience should go beyond the localization of their products and websites. They should also consider their marketing materials like brochures and flyers, blog posts, online ads, product manuals, and social media content, to name a few. These initiatives help businesses succeed in foreign markets, foster relationships with customers, and gain a competitive advantage among others.
Why do local leads matter?
Localization helps businesses cater to the unique needs and preferences of local leads. By adjusting products, services, and communication, businesses become more appealing, relevant, and trustworthy, gaining the confidence and loyalty of local customers. This is essential for growth and success, particularly for small and local businesses.
Local leads matter for several reasons:
Proximity and convenience: Localization involves tailoring your lead generation strategy to appeal to local leads, such as offering location-specific promotions, adapting products to local preferences, and aligning business hours with local schedules. Proximity to the business increases convenience for local leads, boosting the likelihood of conversion and facilitating easy access to products or services.
In addition, Close physical proximity makes it easier to build and maintain customer relationships. The possibility of face-to-face interactions allows businesses to better understand their needs and deliver personalized services.
Word-of-mouth marketing: Satisfied clients are more likely to recommend your business to their family, friends, and colleagues in the same locale. Positive word-of-mouth can boost your business' reputation, attracting more local leads.
Local SEO: Many people search for local businesses online, using search engines, directories, and social media. To increase your visibility to local leads who are actively seeking out your offerings in their area, optimize your online presence for local search. This is crucial in attracting local leads using online channels.
Cost-effective marketing: Local demand generation, oftentimes, is more cost-effective than targeting distant regions. Local marketing tactics like focused SEO, social media ads, and community event participation usually deliver superior outcomes.
Community engagement: Localization involves active participation in the local community through events, sponsorships, and community outreach. This not only matches the principles of localization but also helps build a stronger connection with local customers and creates a positive brand image. Engaging with the local community through events and partnerships can improve your brand's image and establish a meaningful presence in your area.
Competitive advantage: By prioritizing local B2B leads, a business can gain a competitive advantage over competitors who focus on broader markets. Capturing the local market first helps businesses establish a solid position before expanding further. Having a strong foothold in the local market helps firms generate sales and reach their business goals more effectively.
The UK market in a snapshot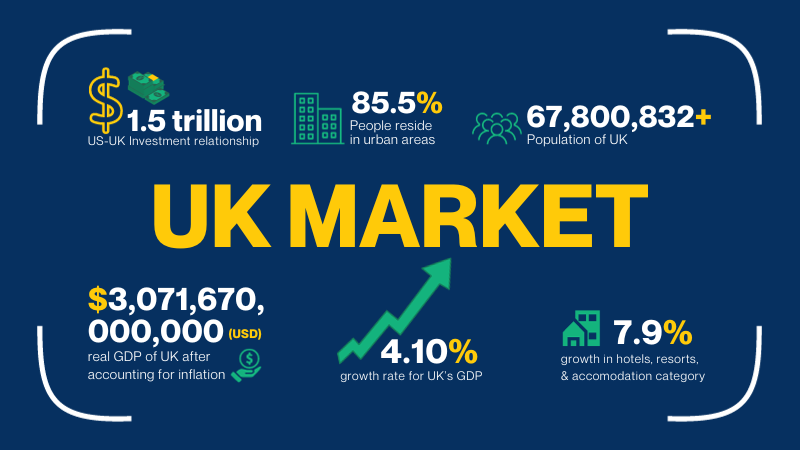 The UK provides a highly favorable business environment, ranking well in ease of doing business. It features world-class business laws, flexible labor regulations, and a robust financial sector. Despite the hurdles like Brexit and inflation, it remains a significant market for U.S. exports, particularly in financial services, industrial supplies, agriculture, and more. The U.S.-UK investment relationship is sizeable, exceeding $1.5 trillion in 2021 according to trade.gov though some uncertainty exists due to trade relations, policy concerns, inflation, and labor shortages.
In terms of populace, the UK ranks 21st among countries and dependencies with an estimated population of 67,800,832+ according to UK's OECD Economic Outlook. Its population density of 280 people per square kilometer is a clear indicator that 85.5% of the people reside in urban areas.
The median age in the UK stands at 40.1 years, with a substantial segment of the population concentrated between the ages of 25 to 44. This demographic structure is closely tied to the country's land area which spans 241,930 square kilometers.
From the economic standpoint, the country demonstrated remarkable strength in 2022, boasting a nominal GDP of $3,070,670,000,000 (USD) and a real GDP of $3,071,670,000,000 after accounting for inflation. according to worldometer. Notably, the nation's GDP achieved a growth rate of 4.10% in the same year, marking a significant transformation from the previous year.
Furthermore, the UK's GDP per capita reached $46,856 in 2022, showcasing a 3.8% increase from 2021 and reflecting both economic resilience and an improved standard of living.
We then explore the UK consumer spending patterns as outlined in a Barclays Corporate report covering economic dynamics and consumer behavior from August 19 to September 22, 2023. This analysis offers insights into fund allocation, preferences, and external factors' impact, aiding in understanding the current economic landscape and predicting future trends.
Some important points in the report indicated the various spending trends across different categories.
Consumer card spending as per the UK Consumer Spending Report notably increased by 4.2% compared to August, driven by a surge in essential expenses. Specifically, essential card spending has seen a remarkable year-on-year growth of 4.6% in September, outperforming the figures from July and August. This increase was mainly due to heightened spending on groceries and fuel, which both fall under essential categories.
Non-essential card spending also witnessed a 4.0% growth in September, with the end of the summer season contributing to this upturn. While fuel spending experienced a year-on-year decline, it displayed growth in September, likely influenced by escalating petrol and diesel prices. Grocery spending surged by 7.0%, potentially buoyed by favorable weather conditions.
Moreover, the hospitality and leisure sector recorded an 8.5% increase in spending, primarily driven by a combination of favorable weather and the Rugby World Cup. However, the eating and drinking category exhibited mixed results, with spending at bars, pubs, and clubs growing by 6.4%, while restaurant spending declined by -10.8%.
Moreover, there was a significant year-on-year growth of 7.9% in the hotels, resorts, and accommodation category. It is possibly attributed to the popularity of staycations. When it comes to retail, clothing spending showed marginal growth, while electronics spending declined, indicating consumer caution as they plan for Black Friday and Cyber Monday sales. As the festive season approaches, consumers are implementing cost-saving measures. In particular, spending at food and drink specialist retailers marked an impressive 8.0% year-on-year growth, the highest since September 2021.
Overall, the report provides valuable insights into consumer spending behavior, with a focus on essential and non-essential spending, as well as trends in various sectors such as hospitality, leisure, and retail. It also highlights consumer preparations for the upcoming festive season and their approach to managing costs.
GDPR: What you need to know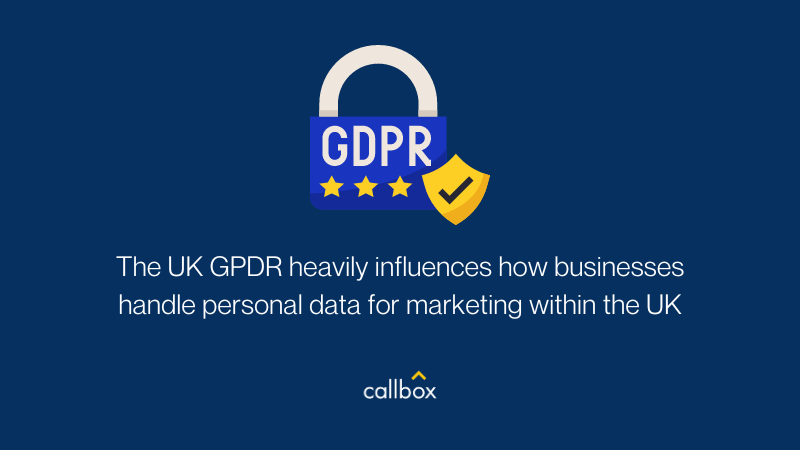 Before delving into local lead generation strategies in the UK, let's address GDPR. The General Data Protection Regulation (GDPR), introduced by the European Union (EU) to safeguard individuals' data and privacy within the region, also applies to the UK in the form of the UK GDPR. This regulation heavily influences how businesses handle personal data for marketing within the UK. Key considerations include:
Legal Grounds: The UK GDPR necessitates a lawful basis for processing personal data, requiring businesses to justify data collection for demand generation, such as obtaining consent or demonstrating legitimate interests.
Consent: If consent is the chosen lawful basis, it must be freely given, specific, informed, and easily revocable by individuals.
Data Subject Rights: The UK GDPR bestows rights on individuals regarding their personal data, like access, rectification, deletion, and objection. Businesses must have processes to address such requests.
Data Security and Retention: Implementing robust security measures to protect personal data is crucial. In essence, data should not be retained longer than necessary.
Data Transfers: Transferring personal data outside of the UK has restrictions to ensure data protection.
Lead generation services providers identify and obtain potential customer leads for businesses through marketing strategies. These companies gather and handle personal data like demographic data, contact information, survey responses, social media data, and tracking technologies.
To comply, lead gen firms and their clients need to understand their roles, set proper processing agreements, conduct audits, ensure legal processing, employ security measures, assess risks, and have procedures at hand for data subject requests.
Ensuring that you're in line with the UK GDPR is paramount when it comes to local demand generation in the UK. It demonstrates your company's commitment to safeguarding privacy and data rights while building trust. Keeping up with any UK GDPR updates and adjusting your marketing practices is a vital part of business operations.
Local lead generation strategies in the UK and how to measure the outcomes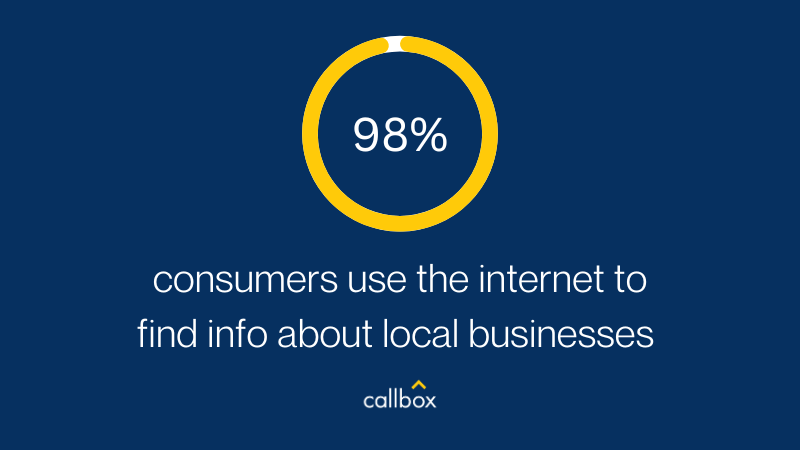 Based on the latest Local SEO Stats, 98% of consumers use the Internet to find info about local businesses. This strengthens the notion that B2B businesses have become synonymous with connectivity. Establishing a formidable online presence in the digital-driven business realm is not just a choice, but a necessity for businesses and individuals alike- especially those operating in the United Kingdom.
Whether you're a business owner looking to expand your online reach, a budding entrepreneur seeking to establish a solid online foothold, or a digital enthusiast eager to stay ahead of the curve, you must employ these strategies that optimize your online presence.
Invest in local SEO
With millions of people using search engines day by day to find solutions to their problems, the role of Search Engine Optimization (SEO) has become more crucial than ever. SEO pertains to optimizing your content and website to rank higher in SERPs for relevant keywords. As you rank higher, the larger the audience and organic traffic you attract to your site.
To succeed in local SEO, you can follow these steps:
Keyword research: Think like your customer by finding keywords that are related to your business from a local viewpoint. What would your local customers search for? Using tools like Google Keyword Planner can help it easier for you to identify some UK-specific keywords.
Competitor analysis: Study your competitors' SEO strategies to know what keyword targeting and content optimization strategies work for them. This will help you refine your strategy and gain a competitive advantage.
On-page optimization: Make sure that your website incorporates local keywords in titles, headers, descriptions, and content. Since most people in the UK use mobile devices to search, it's a best practice to keep your website user-friendly and mobile-responsive.
How to measure the outcomes:
To gauge the success of your local SEO efforts, you must closely keep track of the rankings of your selected local keywords in the search results. Utilize website analytics tools to gain valuable insights into organic traffic growth, along with user behavior on your site. Better yet, keep an eye on your competitor's tactics and adapt as needed to stay in the game.
Create relevant content
Crafting and delivering pertinent content that addresses the specific requirements of the local audience is an invaluable tool for driving local demand generation. It engages potential customers, strengthens your online presence, and fosters personalization and social sharing. All of these factors contribute to the increased demand for your offerings in the local market.
Relevant content impacts local lead generation in several ways:
Content tailored to the local audience's needs and interests potentially increases service or product demand by boosting engagement.
Providing valuable and relevant content establishes your business as a local authority. This fosters trust and consumer choice.
Creating content that incorporates local keywords strengthens your search engine visibility, drawing in local customers consequently.
Engaging content gets shared and recommended more within the local area, amplifying your brand's influence and boosting local interest.
Personalized content that addresses local concerns makes customers feel understood and valued, leading to higher conversion rates and increased demand.
You can showcase your content by writing blogs related to your industry, providing product insights, and sharing case studies. You can also use social media platforms to share tutorials, helpful tips, and stories related to what your company does. Interact with your followers and influencers to respond to questions and encourage them to share or leave a comment on your posts.
How to measure the outcomes:
Monitor how your content resonates with your local audience through likes, shares, and comments. Check your website traffic regularly to see the impact of your content, and watch for conversion rates to measure the local leads it generates. Also, assess how well your content performs on social media platforms.
Strengthen your social proof through online reviews and reputation management
Local reputation management involves enhancing and maintaining your business' image within the local market. It's a way of making sure that prospective customers who are actively seeking services or products within the area get a good impression of you when they search online. Keep in mind that a positive reputation and strong social proof make your brand credible and trustworthy.
Managing your brand's local reputation entails overseeing your company's reviews, building customer relationships on social media, promptly responding to customer queries and complaints, and proactively motivating satisfied customers to share their feedback.
Take a look at this example: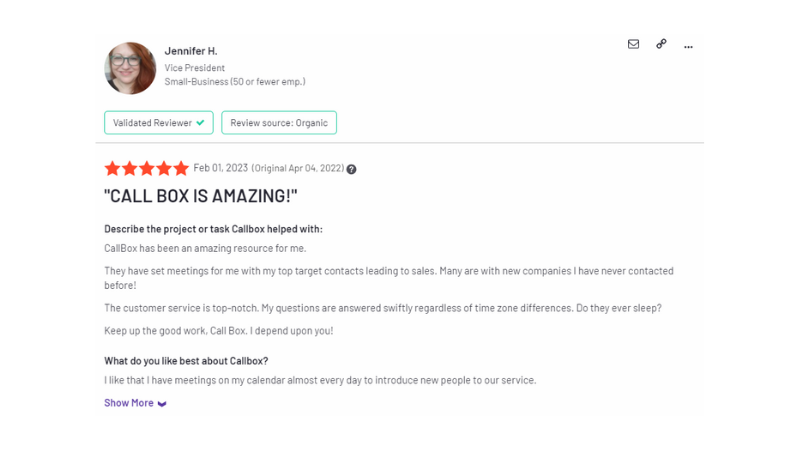 How to measure the outcomes:
To maintain a positive online image, regularly check online reviews and ratings across different platforms. Be responsive to customer feedback and continually work to enhance your brand's credibility by gathering positive reviews.
Conduct segmented email marketing campaigns
While email marketing may seem outdated, it remains a powerful tool for reaching prospective customers or upselling existing ones. Precisely targeting specific customer segments with personalized messages is a crucial factor in increasing local demand.
Marketers nowadays use marketing automation to send the right emails to potential customers automatically. Connecting it to your CRM puts your leads in a workflow that nurtures them with useful content related to their interests when they fill out a form on your website. This may include follow-up emails with valuable content and calls to action to subscribe to your blog. When you're able to know each of your marketing leads and understand their pain points, you can better craft your email campaigns and guide them through the lead funnel, eventually converting them into sales.
How to measure the outcomes:
Assess your email marketing campaigns by reviewing key metrics like click-through rates, open rates, and conversion rates. Observe how leads move through your email workflows and track the increase in blog subscriber count due to your email efforts.
Local partnerships and networking
Exceptional products or services alone aren't enough. After all, what's their value if they aren't visible to your target market?
To succeed, you require a robust local demand generation plan to connect with your target audience and expand your customer base. Building partnerships is an effective way to generate leads.
Whether through strategic partnerships, networking events, or online communities, collaboration can open doors to new opportunities for your business. Establishing relationships with other industry players allows you to tap into their networks, gain fresh insights, and broaden your reach.
How to measure the outcomes:
Determine the effectiveness of your networking efforts and local partnerships by measuring the number of leads brought in through these avenues. Pay attention to the growth of your professional network and partnerships.
Also, see how your networking efforts impact how your business interacts and is perceived within the local community. This evaluation helps you gauge the effects of your networking endeavors.
Wrapping it up…
Local lead generation in the UK is a multifarious endeavor that involves customizing your strategies according to the specific preferences and demands of the local market. Based on the points discussed above, it is evident that consumers seek out businesses that understand their local dynamics, including cultural and language nuances.
Succeeding in your localization ventures and establishing a strong foothold in the UK requires more than just effective localization strategies, but also the ability to resonate and engage with potential customers on a personal level. This is where investing in local SEO, creating relevant content, managing your online reputation, and fostering local partnerships come in.
However, there is no all-encompassing solution to the ever-complex lead generation process. Leaving the task to your in-house team can be exhaustive in terms of resources, time, and effort. To maximize your localization efforts, consider outsourcing to a reputable UK-centered lead generation agency like Callbox.
With our multi-touch, multi-channel approach and AI-powered lead gen services, we bring local market expertise and an in-depth understanding of the UK business landscape's unique dynamics. Our expertise can help you navigate the complexities of local lead generation with confidence-ensuring effective, growth-oriented, and success-driven outcomes.
Establish a strong and lasting presence in the UK with Callbox's tailored localized approach. Discover the power of our tailored lead generation services with pricing customized to fit your business needs (request for pricing).
Get in touch with us today!