Technology and software sales might be a highly competitive industry, but there's still a lot of potential for new players to compete and carve out territory for themselves.
In this guide, we take a look at sales prospecting tips that can help technology marketers with their lead generation and make sure that their pipelines are as efficient as possible.
Target Customer Profiles are the Way to Go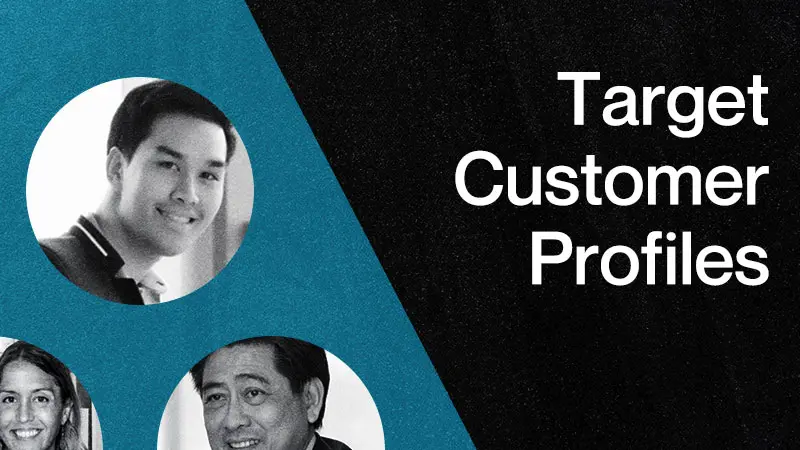 Prospecting has to start with target customer profiles, and this isn't just a list of job titles and their corresponding demographics, it has to be more detailed.
Creating target customer profiles usually takes a lot of time. Marketers have to determine their target prospects, pain points, opportunities, goals, and even shared visions for their respective organizations.
Although knowing what sociodemographic to attack is part of a target customer profile, it won't paint the complete picture of a prospect, getting into their mindset does.
Target customer profiles don't just allow marketers to narrow down their searches, but it also helps them personalize their interactions with them, helping them create campaigns that resonate well with their prospects.
Related: How to Improve your Sales Prospecting on LinkedIn in 3 Simple Steps
Market to Both Technical Units and DMUs
DMUs (decision-making units) make the purchasing decisions in a company, but marketers always have to remember that DMUs often refer back to their technical teams when it comes to purchasing a technical solution.
Purchasing technology for an organization is a highly involved process with technical teams being asked to come onboard for evaluation and recommendations, and the rest of the organization being organized.
Now marketers can campaign to DMUs all they want but if technical teams are unfamiliar with their solutions, it might be a tough sell.
Marketing to technical teams not only makes them familiar with what you have to offer, but when they're convinced they can also help in pushing the sale to the DMU.
Personalize, then Personalize Some More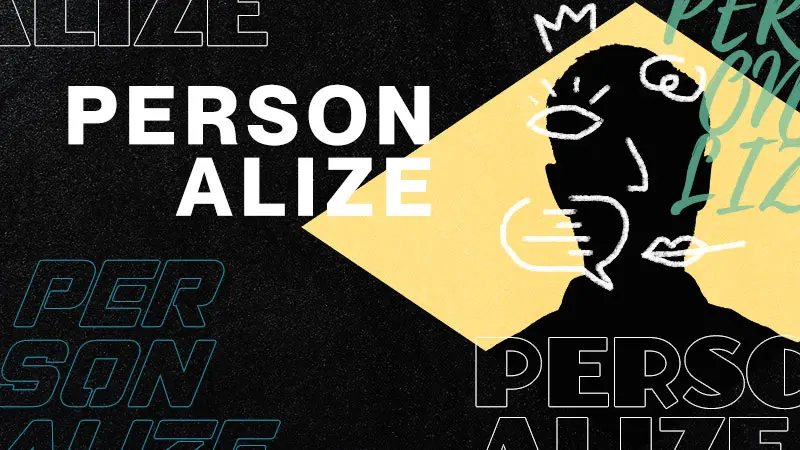 Personalization is the only way to go.
It makes prospects feel special, it allows for the creation of content that resonates with the target audience, and it's an efficient way of marketing.
This is why advanced prospecting techniques such as account-based marketing, rely heavily on personalization.
Prospects like personalized content because it has value to them. They want to read emails that help them understand their challenges, solve their pain points, and give them a new perspective into doing things.
What makes a campaign valuable to a prospect?
Does it have actionable points?
Does it have answers to questions that are plaguing the industry?
Can it be referenced?
Are the solutions applicable to the industry?
Does it create personal value for the recipient?
Related: 5 Examples of Brilliant Personalisation from your Favourite Brands
Build a Knowledge Base with Content
B2B marketers always have to keep in mind that prospects have already initiated the buying process because they do their research before they reach out. This is especially the case with big-ticket, complex purchases such as software and technology.
This is why it's absolutely critical for technology and software marketers to have built-up a knowledge base like blogs and tutorials so that the marketing process starts when a prospect that's doing research lands on their website.
There are a couple of ways of doing this:
Create pages that answer a prospect's research questions regarding the software being sold.
Case studies should be well documented and posted, and should span a number of industries.
SEO efforts have to be improved for prospects to easily find what they're looking for on your site.
Related: How To Sell Niche B2B Products with Content Marketing
Leverage Technology (And, If You Can, Use Yours)
There are a lot of ways to streamline the prospecting and lead generation for process, and a lot of it leverages technology.
A lot of prospecting tools and information verification services are available online to look for new clients that fit the sales profile criteria, and once that's done the data can be sent to a CRM for processing.
For outreach you can take sales lists that you have and automate the prospecting and follow-up process, by mapping your buying process.
By leveraging technologies, sales prospecting can be a more efficient process, companies can save on costs, be on top of hot leads, and make sure that they're efficient with their operations.
Also, consider integrating the technology you're selling into the campaigns themselves – if you can, this allows prospects to have a firsthand look at how your technology is being used to bring in business.
This might be easy to do if you're selling a sales automation or prospecting tool, but there are a lot of creative ways to integrate a software solution into a campaign.
---
Regardless of the competition, there are still a lot of opportunities for growth. By laying the correct foundation with target customer profiles, adopting the best practices for personalized lead generation, and proper lead nurturing, B2B tech firms can still continue to grow.