Churn is normal, but if you're facing higher churn rates than usual, there's a chance that there's something seriously wrong with your implementation.
In this guide, we take a look at what you can do to take email churn and turn it into clickthrough to boost your lead nurturing efforts!
Segment Your Mailing List
One of the biggest causes of high churn rates is the mismatch between the content and the prospect receiving the content, and this happens more often than we think.
The tendency for a lot of marketers is to use a singular newsletter for all their subscribers. Although this may make sense for large operations, it could be counter intuitive.
The reason is there will be a lot of customer profiles on the mailing list from different industries facing different problems, and they might not find that the general content you're putting out helps them at all.
One way to fix this is to create segmented mailing lists out of your general lists based on target customer profiles and create content that is appropriate for each profile.
This allows for a higher degree of personalization and in B2B that's what counts.
The more relatable the content is for the prospects that you're sending emails out to, the more it will resonate with them pushing them further into the sales funnel.
Related: 5 Reasons Why Companies Struggle With Contacts Database Building
Start With Your Subject Line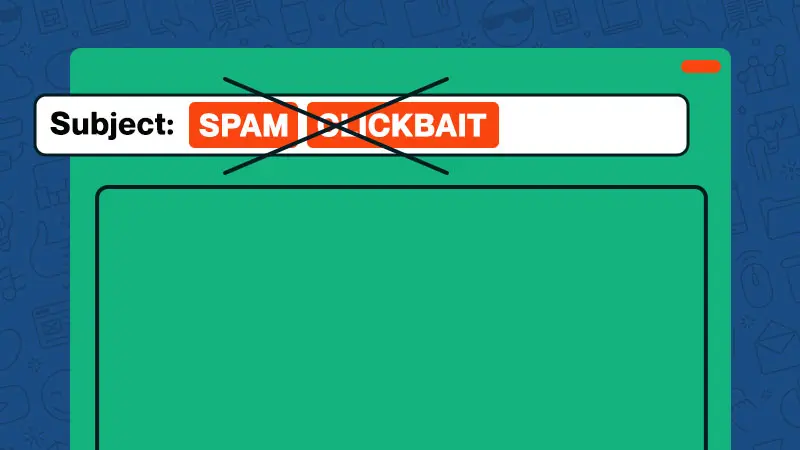 All emails are judged by their subject lines. Even ISPs look at subject lines to determine if your email gets sent to the junk or spam folder.
One way to combat churn rates is to take a look at the way you craft subject lines.
The best way to craft one is to go as simple as possible; tell the prospective reader what they're going to expect from the email.
You can go ahead and add a little marketing copy if you want to, but make sure it's relevant and focuses on the end benefit of the reader.
Always avoid spammy lines that make promises that aren't exactly actionable, you want realistic subject lines that are thought provoking and not built on false promises.
Avoid clickbait titles and words that will get you sent to the junk folder, that represents cheap marketing which could derail your campaigns.
Related: 5 Sales Email Tips That Will Help You Land More Meetings
What's In Your First Line
Most of the time, your prospect can read the first line of the email in their inbox, and it's best to think of this as your meta description for the email.
Working on the first line of text doesn't just help your email open rates, but it also sets the tone when they finally get to opening the email and checking out the content you've sent them.
The first line always has to be thought provoking, it could be agreeing with the status quo, a major thought, the solution to a problem, or a summary or the entire email.
Also, try your best to keep it short. Nobody wants to encounter a six-line paragraph the moment they open your email.
While we're on the first line, let's talk about structure…
Related: Crafting the Perfect Personalized Email
The Structure of the Email Matters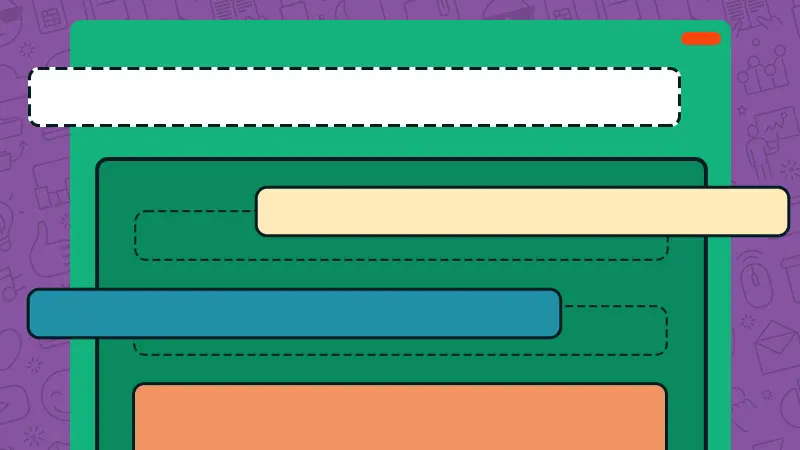 A lot of your prospects will be checking their emails on their phones and that's why you need to keep this in mind when structuring your email as a whole.
Try your best to avoid writing beyond three lines per paragraph so that your email won't be text heavy and intimidating to read.
Remember, that phones only come with limited screen real estate and you want to make the most out of that.
Don't add to many elements that will distract your reader, this is an email not a high-school newsletter.
And, make sure that you keep things as short as possible, if you want to send out the article, you can tease them with a truncated version in the email and then redirect them to your website with a nice CTA that they can click.
Clear CTAs
Don't clutter up your email with CTAs that aren't relevant to the email body.
A lot of marketers tend to add CTAs that give a prospect the option to buy, although there's nothing wrong with that, you need to be mindful of where they are in the sales funnel.
Add CTAs that allow them to find out more information about the subject of your email.
Don't Annoy Your Prospects
Some prospects will choose to ignore a couple of the emails that you send out but still keep themselves in your mailing list.
That's fine, eventually they'll click on one of your emails and be nurtured further into your pipeline. The thing is don't send them one-too-many emails, you can do biweekly emails instead of weekly, but avoid overcrowding their precious inbox.
The best way to improve click rates is to keep things as simple as possible for your prospect. You want to guide them towards a nurturing relationship with you.
Be surgical with your marketing campaigns instead of using a sales sledgehammer all the way.
That's the way to convert via email.