If you take a look at the top three telecommunications companies in Australia, Telstra, Optus and Vodafone, you'll find a very fine line separating one from the other in terms of products and services, not to mention their website interfaces, customer service styles, and promotions. So, what will set one telco company apart from another?
Customers make up a business, not the operations people nor the managers; moreso, the big guys sitting on big swivel chairs going through hundreds of meetings each day. Regardless of the size of a company, what will beef up the business is the number of customers that come in and stay, patronizing the brand over the others for as long as it exists. To achieve all that, a business must put their customers first before anything else by having the right marketing strategies in place.
Content Marketing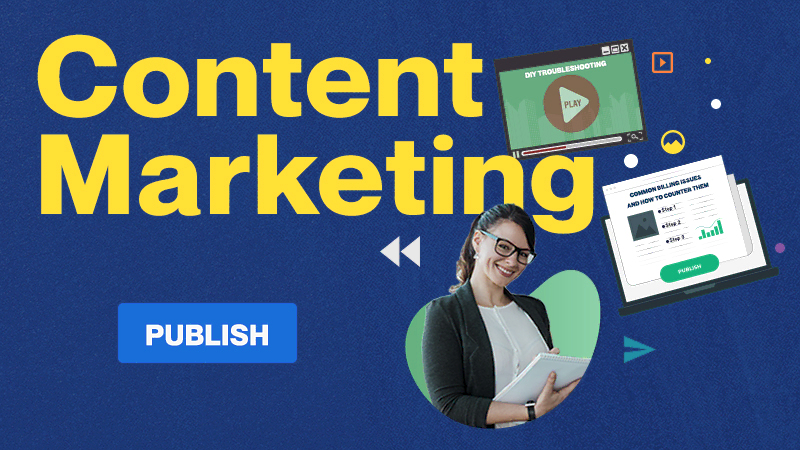 Create well-researched, creative, and targeted content. Other than sharing to them the news about the latest Samsung phone in the market, pen something that your customers can relate to such as topics about their pain points and the best solution that you can provide to address their needs.
A good example would be an article on common billing issues with ways to counter them, such as a three-bullet solution steps on how to avoid getting in trouble with missed or lost payments, and what to do in case it happens to them.
You can also create short videos or snippets on DIY troubleshooting, but make sure to provide your customers with options when things go otherwise.
This doesn't mean not putting out a press release or updates about your products and services at all, as that might steal the opportunity from your customers to benefit from what the latest technology has to offer. Just make sure that every content you publish contains the relevant information that can benefit your customers and the business as a whole.
Related: How To Sell Niche B2B Products with Content Marketing
Email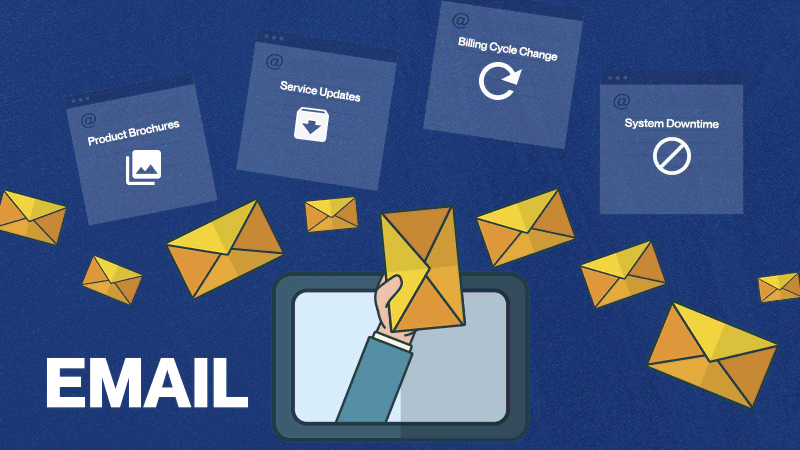 Note that not everyone in your customer pipeline has the luxury of time to browse your nice and colorful website, some, or maybe even a lot of them are too busy to open a browser, and just rely on whatever comes into their inbox. So, grab the chance to get your message fast and first at your customers' doorsteps through Email. Product brochures, service updates, billing cycle change, new store opening, self-help options, etc., are relevant content that must come in handy for your customers.
Utilize all possible channels that your customers use such as Chat and Mobile for urgent notices like system downtime, troubleshooting, and payment options. Remember that communication connects people and greatly affects their everyday life. Being a telecommunications provider, you have the utmost responsibility to keep every customer's communication line accessible 24/7, otherwise it will impact their business, their jobs, their family, and worst, you will lose them forever.
Related: 5 Types of Marketing Emails Your Business Needs in 2022
Social Media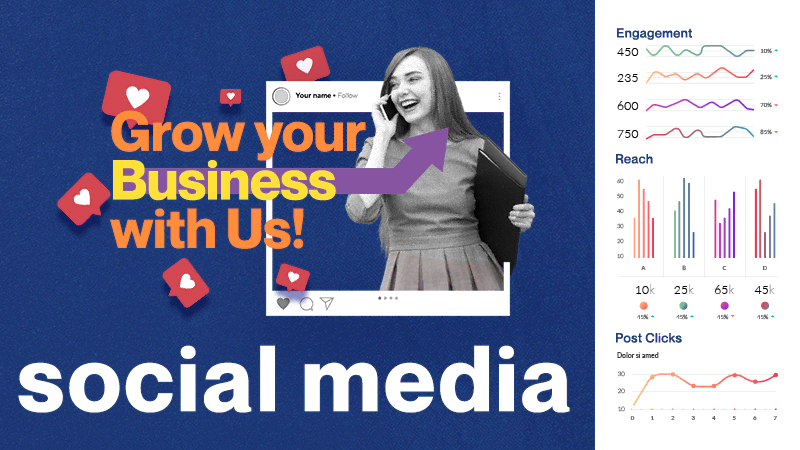 Tell me, who doesn't have a social media account today?
Everyone maintains at least one social media account for different reasons, and that's a fact. But, for businesses their main purpose is to reach and engage target buyers at their most convenient place and time.
Social media is considered by marketing experts to be one of the most effective marketing strategies in building brand awareness in a broad range of demographics. Because of its accessibility, a post on call and internet bundle promotion or discounts for new subscriptions, can get thousands of Likes, Shares, or go viral in just a few minutes. But, still, this does not guarantee new business sign-ups or customer migration.
The effectiveness of social media greatly relies on two important factors:
Using the right social media platform for your target audience
Creating the appropriate content for you social media platform
One thing to note here is professional networks work best for enterprise or Fortune companies with most of the decision makers involved are from the C-suite, while social platforms like Facebook, IG, TikTok, Twitters and others fit well for personal use.
Since telcos cater to all audience types, they could practically utilize any social media. But, creating the right message for your target buyers on the right social platform will still come into play. It's a critical curve in your marketing cadence which could either get your target audience engaged or wearied.
Related: Social Selling That Actually Works
Voice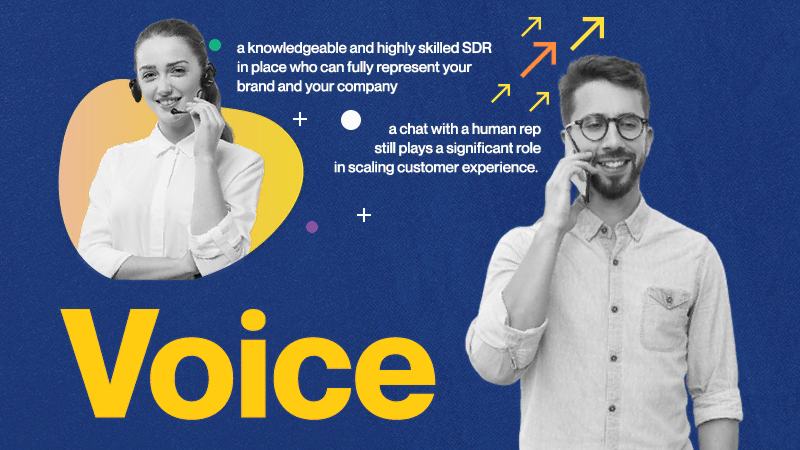 On top of all these is the Voice channel which serves as the backbone of your marketing structure.
Leverage voice or calling strategy by putting a knowledgeable and highly skilled SDR in place who can fully represent your brand and your company, and whose goals are aligned with yours.
Although automation tools, such as chatbots, ease a business' workflow and may be found by many customers convenient to use, a chat with a human rep still plays a significant role in scaling customer experience.
This only shows that, at some point, amidst all these technologies, a part of us still longs to hear a voice on the other end who would tell us that our phone line has already been reconnected, or that the over payment has already been credited to our account, in the most sincere apologetic tone. After all, we all need to make room for some human touch sometimes.
---
To close, as your telecom business matures year after year, your customer base must scale up too. Leverage the right marketing strategies that will not only keep potential leads coming, but nurture customers until they grow loyal to your brand.
That will set you apart from others.