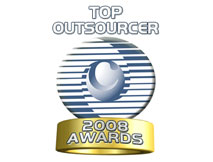 Before anything else, let us define drip email: According to Investopedia.com, drip marketing is a strategy employed by many direct marketers where a constant flow of marketing material is sent to customers over a period of time.
David Kirkpatrick, Senior Reporter at MarketingSherpa.com provides these 5 tactics for retargeting in multiple marketing channels including email, online advertising and paid search:
Tactic #1. Lead nurturing and drip email campaigns are retargeting
Lead nurturing campaigns combining content marketing with email, or drip email campaigns based on specific trigger events, may not be discussed in these terms all the time, but both are retargeting tactics.
One way retargeting emails can help is with lead generation forms. Marketers are sometimes caught between two opposing forces. Sales wants a lot of information to consider a lead sales ready, from phone numbers to budget data, yet prospects loathe filling out long forms early in their relationship with your company.
Tactic #2. Generate "soft" leads through retargeting
In tactic #1 above, the retargeted prospect has already raised their hand enough to provide an email address. For tactic #2, retargeting is used to reach out to potential prospects that haven't even provided an email address or other contact information.
This tactic involves placing a tracking cookie or tag on particular web pages used to retarget those visitors with banner ads on other websites or paid search.
Tactic #3. Tie your retargeting program to the sales funnel
A conversion path looks like this:
Home page
Features page (a product resource)
Plans and pricing page
Cart/Billing page
On that final part of the path, there is a 30-day free trial option, but it does require a credit card.
For retargeting, there is a focus on behaviors and segmenting prospects. The banner ads leading visitors to different pages in the conversion funnel have messaging tied to how far down the sales cycle that prospect might be.
Tactic #4. Tie retargeting ads and email to specific actions
Very similar to tying retargeting ads to where that person hits your website sales funnel, this tactic refers to retargeting website visitors based on the specific actions they take on the site. Retargeting message could also include links to instructional videos highlighting the full capabilities of the product.
Tactic #5. Organize your ad retargeting campaigns with a spreadsheet
One danger in retargeting ad campaigns is your prospect will be seeing your ads on multiple websites they are visiting, and the last thing you want is for that person to feel "stalked" by your ads. A spreadsheet can coordinate all the elements of the campaign, and that can be particularly important for B2B marketers with a longer sales cycle.
Read the full article at http://www.marketingsherpa.com/article/how-to/5-tactics-retargeting-part-one
https://www.callboxinc.com.au/wp-content/uploads/2015/01/top-outsourcer-200811.png
162
213
admin
https://www.callboxinc.com.au/wp-content/uploads/2015/02/callbox-logo.png
admin
2014-01-29 08:07:06
2017-04-19 06:33:13
Retargeting: 5 Tactics from Drip Email to Lead Generation