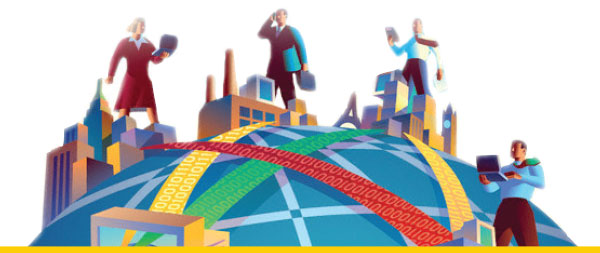 Global Marketing Strategies for the IT Industry
By: Callbox Sales and Marketing Solutions
Published: April 15, 2009
Topics: IT Market Segments, Database Marketing, Direct Marketing, Email Marketing, Lead Generation, Search Engine Marketing, Pay-Per-Click, Search Engine Optimization
Tags: Marketing Strategies, Market Segments, Information Technology, Database Marketing, Direct Marketing, Email Marketing, Lead Generation, Search Engine Marketing, Pay-Per-Click, Search Engine Optimization
Format: PDF
Size: 1.09 MB
Pages: 20
IT organizations today, including SMEs, can no longer rely on the marketing strategies of the past for growth and survival. Remarkable changes in the global environment — technological innovation, rapid diffusion of products and social responsibility are affecting the nature of threats and opportunities, as well as the competitive advantage in international markets. Market sizes, buyer behavior and marketing practices all vary, therefore international marketers must carefully evaluate all market segments in which they expect to compete.
There is more pressure than ever to improve efficiencies and IT Decision Makers and Managers need to develop appropriate marketing strategies for global expansion. Advertising, sales management, product development, pricing and distribution must be placed in an international or global perspective. As IT firms seek to consolidate their position in global markets, the ways in which resources are deployed throughout the world takes on paramount importance. To succeed, IT companies must continually evolve, adapt and respond to the changing realities of the global marketplace and how to achieve this is one of the biggest challenges that is faced by the IT industry today.
Find out more. Talk to our Rep.
Busy schedule? Tell us when you're free.
Schedule your consultation times.
You can suggest up to 3:


Availability for Tuesday,
| | |
| --- | --- |
| 10:00 AM | 02:00 PM |
| 10:30 AM | 02:30 PM |
| 11:00 AM | 03:00 PM |
| 11:30 AM | 03:30 PM |
| 12:00 PM | 04:00 PM |
| 12:30 PM | 04:30 PM |
| 01:00 PM | |
* We will handle your contact details in line with our Privacy Policy