Twitter is an online social networking tool in which users post updates of what's going on with their lives along with pictures or links of the things they think are interesting and are useful to their followers. Twitter users choose who to follow and control what news to show in their feed. This platform is used to engage with families, friends, peers, and favorite brands.
In business, Twitter is a great marketing tool for marketing startup or any established company to use. IT and Software companies use twitter because it gives them many opportunities to connect with their target audience. Most users follow brands in order to learn more about them and to know about promotions and new products. However, in order to maximize the opportunities provided by Twitter, you should be familiar with its marketing etiquette or you'll end up offending your followers.
Here's how IT and Software companies should use Twitter.
#1: Start following people.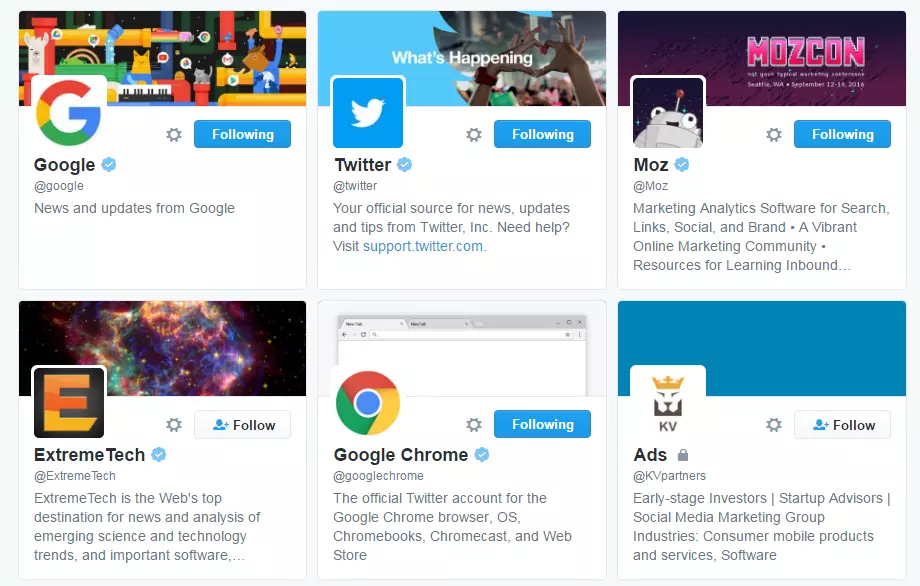 However, be careful when following people as Twitter have a strict rule when it comes to this one. You don't want your account to get suspended because of suspicious activities so take it slow.
Who are the people that you need to follow?
Your customers

Your competitors/ other IT and Software companies

Leaders, Influencer and expert people within your industry

Other businesses run by people you know
Related: Can Social Media Help Generate More Leads for Solar Products?
#2: By using Twitter, you can stay up to date of the latest news in technology.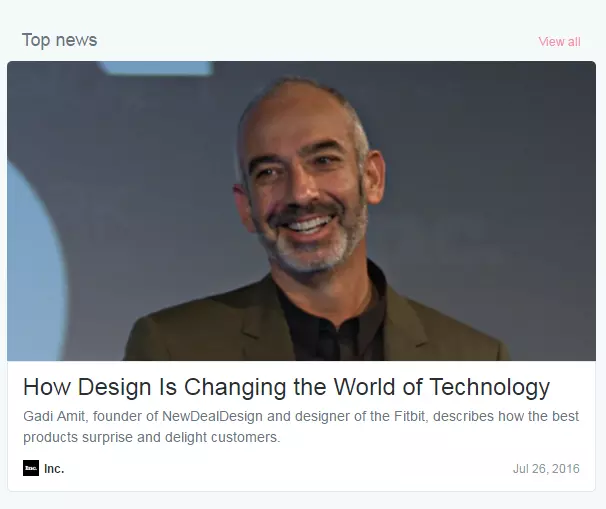 IT and software companies should follow other IT and software companies and leaders to stay aware of the new practices and resources which provides them access to different opinions.
#3: Through Twitter you get to learn new tools.

Ask questions or start a discussion with your followers or those who are following you. Follow experts within your field to benefit from their experience and interact to learn more from them.
#4: Use famous (#)hashtags for IT and software companies correctly to create visibility for your brand and showcase what you offer to expand the reach of your tweets and get more followers.

However, you should limit your use of hashtags. Too much hashtags can be annoying. Use at least 1 or 2 relevant hashtags per tweet.
#5: Tweet regularly but don't post promotional content constantly.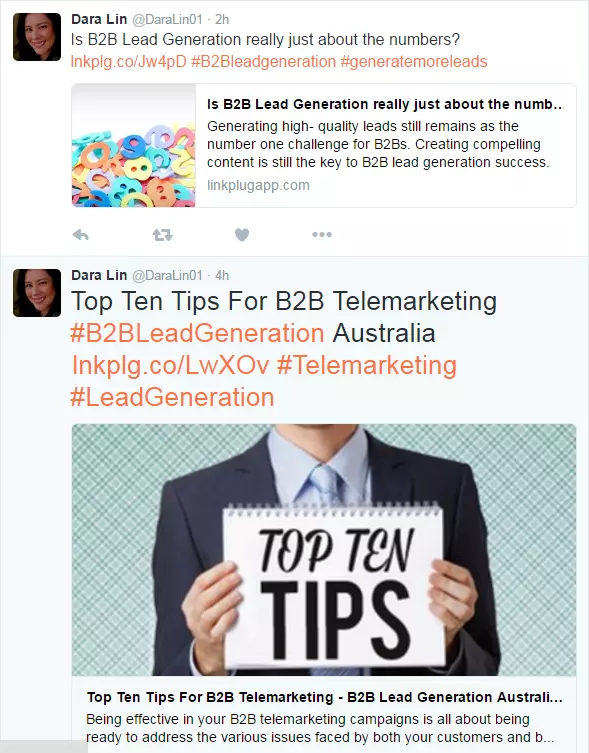 Interact with your audience and make them feel valued. Build a rapport with them and educate them by posting important IT and software contents to connect with them.
Related: 5 Ways To Implement Education-Based Marketing
#6: Twitter can help you build relations with your target audience by connecting with them.

Find out who are the influencers and experts within your field and interact with them on a regular basis. Twitter can help you discover and learn from interesting people within your niche, achieve trust and build rapport with them. Remember that these influencers have thousands or millions of followers with them and when they start to notice the frequent discussion between you and their idols, they'll eventually follow you.
#7: Learn from your target projects and check for feedback through Twitter.
Here's how Linkedin use twitter as their customer service tool. They created this account 'Linkedin Help' for user complaints and to give loyal users immediate aid to their problems.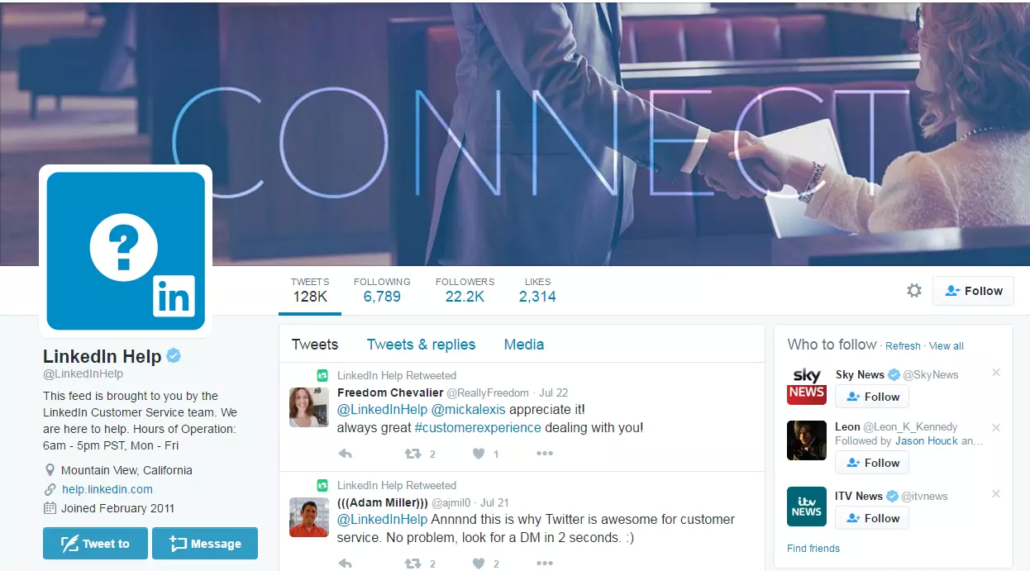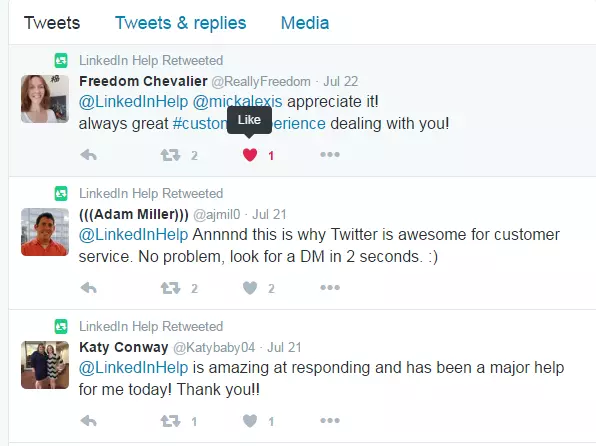 Experience is everything, and you have to monitor feedback on twitter if you want fans to become loyal customers. Ignoring comments, both positive and negative on Twitter is like abandoning your own business. Optimism is important when dealing with negative feedback. Put aside your fears and engage with your followers in an open and honest manner. Use feedback to improve your products and services. You'll be surprise on how much your customers appreciate quick responses and solutions to their problem. Customer service is very much important especially to IT and Software industry, given the fact that not all IT buyers are tech savvy.
To become successful in twitter, don't just share your product's message and drive traffic to your sites, concentrate on building relationships with your followers as well. Discuss interesting topics, Interact and connect with them. The benefits of twitter depend on the context and the links you've posted to create noise. Make use of these marketing lessons for IT and Software Marketers to maximize the opportunities provided by twitter.
You might also like: Dummy's Guide for Content Marketing