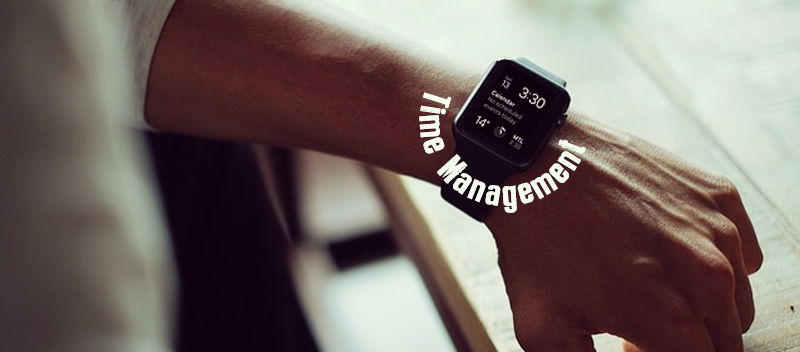 Nothing is surprising in the fact that modern marketers are juggling different kinds of functions. Before, we only have telemarketing to worry about. Today, the B2B arena has opened itself up to social media and email marketing, forcing marketing managers to devote their time in keeping their lead generation and demand generation campaigns consistently efficient and productive across these channels.
Time management is an essential component in any successful marketing and sales plan. Here are tips from a Business 2 Community article by Integrate's Marketing Tech Strategist David Crane.
Live by the List
List are great for organization. But the value of lists is more than the sum of their linear layout. Lists are a psychological tool that counteract the overwhelming feeling we get when thinking of everything we still haven't done.
The Zeigarnik Effect is what psychologists call our mind's tendency to fixate on unfinished tasks. And when we fixate on all the tasks we need to accomplish, it weighs us down. We can't concentrate, our creative thinking skills deflate like Lebron James' ego after Game 6, and we simply become far less productive.
Our attention has a limited capacity. Lists – especially more sophisticated listing practices such as those explained in David Allen's book Getting Things Done – provide a plan that releases the part of our brain that struggles to hold each item on our mental "to-do" list. The simple act of planning how to finish something frees us from the stress that hinders our ability to complete tasks, and in effect, makes us more productive.
Apply the 67-33 Rule
According to Integrate CMO Scott Vaughan: "Put 67% of your resources in the 33% of the initiatives that'll move the mark for your business, revenue and customers. This effort should focus on important creative needs that can't be automated: mastering engaging content, developing buyer personas, integrating the technologies that automate tasks, rethinking nurture tracks based on analytics, etc. Either automate or apply 'good enough' marketing for the rest."
Slow Down to Hurry Up
For Integrate VP Kyle Gale, "We always need new, fresh ideas in marketing – ones with big impact that create customers. New ideas require time to formulate, and it's worth pausing occasionally to look at the big picture and identify opportunities for major improvement."
Be Decisive
So much valuable time is wasted with indecision or in committees, where it's easy to involve more "salary" than required.
Indecisiveness wastes time on trivial matters. And we see this every day in the workplace. Think of all the time you typically spend gathering the opinions of others for low-value issues? Does it really help? Probably not, and it wastes their time too.
Regaining your time to focus on important initiatives is what will move the business needle. Write that down on your list.

Source: http://www.business2community.com/marketing/how-to-get-more-marketing-done-with-less-time-01254612
https://www.callboxinc.com.au/wp-content/uploads/2015/09/Effective-Time-Management-Principles-for-the-Hassled-Marketer.jpg
352
800
Maegan
https://www.callboxinc.com.au/wp-content/uploads/2019/01/callbox-logo.png
Maegan
2015-09-08 05:45:39
2017-02-27 06:57:38
Effective Time Management Principles for the Hassled Marketer