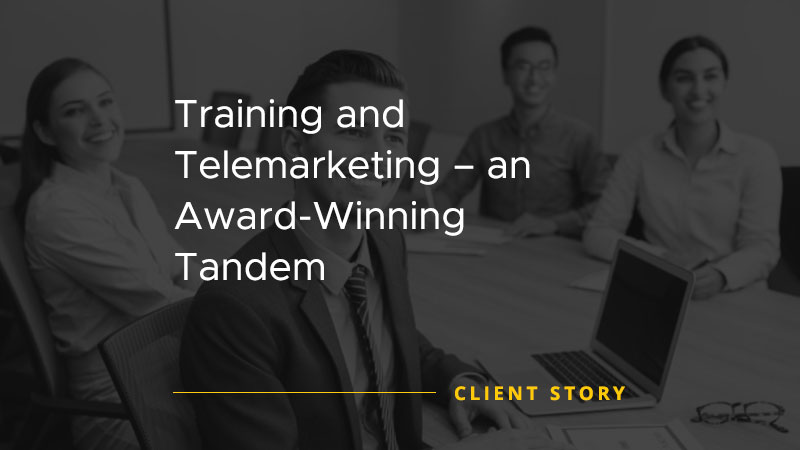 Training and Telemarketing – an Award-Winning Tandem
Qualified Leads Generated
132
Industry
Learning and Development
Campaign Type
Lead Generation, Appointment Setting
Target Industries
All Industries
Target Contacts
Learning and Development Managers and Directors, C-Level
The Client
The Client is a full service, award-winning training provider who specializes in sales and service performance, management and leadership development. They offer a variety of sales tools and a wide range of unique products and services, both customized and off-the-shelf solutions, such as social networking, to help companies achieve their goals.
The Challenge
Considering the tough competition in the training industry brought by technology and organizational changes, and as companies opt to keep in-house L&D programs, the Client saw it fit to double their marketing efforts in finding new customers and maintain their edge among their competitors but lacked the manpower and resources to do it.
They needed new clients and wanted to explore the market from a variety of industries, but they were quite behind advancements on tools and strategies that will enable them to target the right prospects, fast.
This made the Client looking for a Lead Generation and Appointment Setting partner that has proven prospecting strategy that could deliver the best-qualified leads.