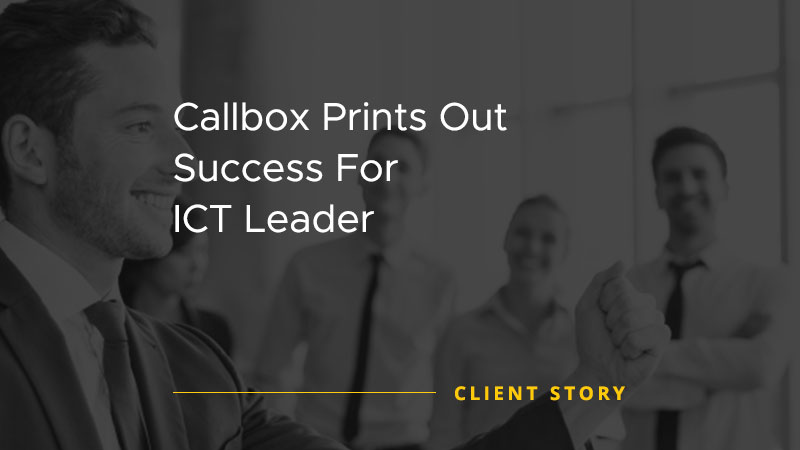 Callbox Prints Out Success For ICT Leader
Campaign Type
Lead Generation
Target Industries
Any business with printing needs with main focus on Financial Institutions & Manufacturing Plants.
Target Contacts
IT Manager, HR Administrator, Procurement / Purchasing Manager, Buyer, Office Administrator, General Manager, Person-In-Charge of printers and photocopies
The Client
The Client is the largest HP partner in Asia, providing intelligent applications and innovative solutions and offers a wide portfolio of print devices.
The Challenge
The Client consistently delivers the best print and copy solutions for their customers – a potent commitment which brought them successes in revenue and customer care since the company's inception in 2005.
But as years passed, market competition has become tougher and the primal revenue target of 20% per year showed a dramatic decline in recent years, dipping to only 13%-15%. Due to this decline, the Client felt the urgency to regain what they've lost and immediately acted on the issue by taking the next best steps – looking for an outsourced lead generation partner and deciding on Callbox.